Debden Grange Residents Association helps new residents find their feet
Chaired by Colin Stevenson, The Residents Association at Debden Grange is actively supporting new residents who move to Debden Grange. Colin unequivocally states, "Community that's what it's all about."
Debden Grange is located in the beautiful village of Newport, with a brand new clubhouse at its heart and plenty of clubs to join it's a caring community that helps you put lifestyle and wellbeing first. Colin, along with his committee, has been working hard to help new residents to settle in as quickly. Colin recognises moving home is a big life change and wants to ensure everyone has an opportunity to join in with the community spirit at Debden as soon as they can. Colin comments,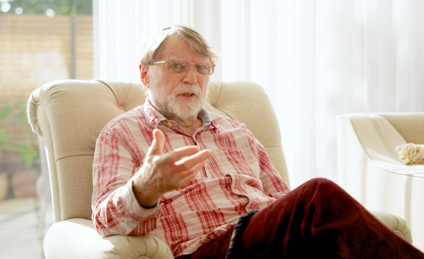 Everyday life involves the community and its ability to look out for and depend on each other - but in an unobtrusive way. This really hit home with my wife Sheila and me having previously lived for ten years in a little village in the heart of Exmoor in Somerset.
Colin believes the similarities between his previous village community and Debden Grange are striking. With a real mix of residents and personalities, each sharing who they are and what they know, to the benefit of all.
The community is very much about giving something and unexpectedly getting something back. The community champions self-sufficiency and helps to stimulate new interests and friendships through active involvement, ultimately promoting physical and mental health, happiness, and wellbeing. Colin, who's accompanied by his ever-faithful rescue dog Rupert, agrees,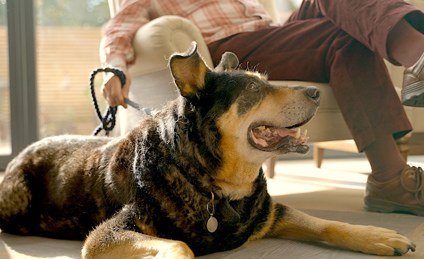 As members of the Residents' Association, we try to be sensitive in our initial approach to new residents in their first few days following their move, as it can be a stressful time for them. We like to get to know them, what they like and are interested in, and consider how we may be able to introduce them to people with similar interests and dispositions. It's almost a case of joining the dots, making the right connections at the right time!
Colin believes it's all about broadening our interests and personal connections wherever we can. There's so much going on at Debden Grange, there really is something for everyone to join. My team agree it's really important to be part of both the local community here and wider social groups and circles in Newport and the surrounding area. It's essential to have a range of interests, perhaps exploring local societies and affiliations such as the University of The Third Age. There's no need to miss out on anything, it is often possible to arrange transport to get you to where you need to be as well.
With its enviable location, Debden Grange is perfectly placed to make the best of both village and Saffron Walden town, plus Cambridge and London life by virtue of its excellent road connections and local mainline station, with Stansted Airport less than 20 minutes by car. As Colin and Rupert check their schedule for the day ahead, it's Colin's parting shot that sums up the busy, active lifestyle he enjoys at Debden Grange.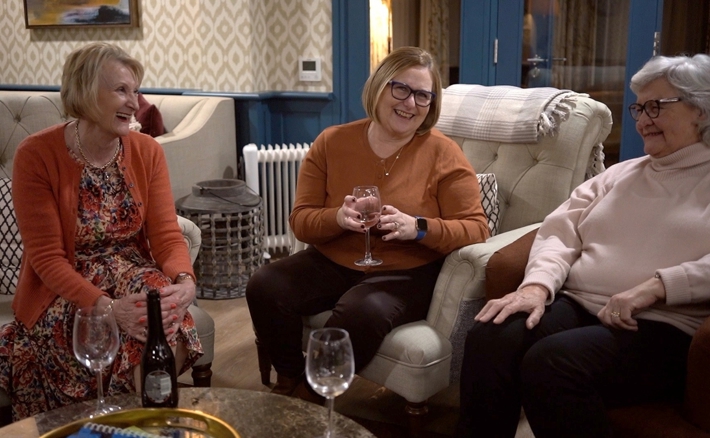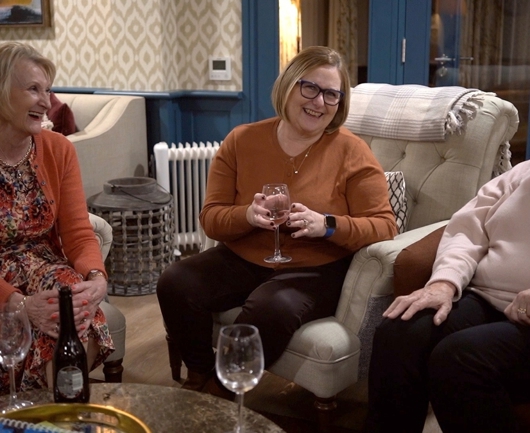 Some days, it would be good to have the chance to sit and read the paper by 4pm! Come on Rupert, we can't spend all day chatting here, there are things to be done and people to see!
Back to top