Don't leave it until it's too late and you're too old, says Elmbridge resident.
David Thomas, who formerly worked in industrial relations, decided it was time to downsize and move into a more manageable property after his wife passed away.
David moved from his large detached house in Guilford where he had lived in for 43 years, into Elmbridge's newest development, Arun House, which provides 20 independent living apartments.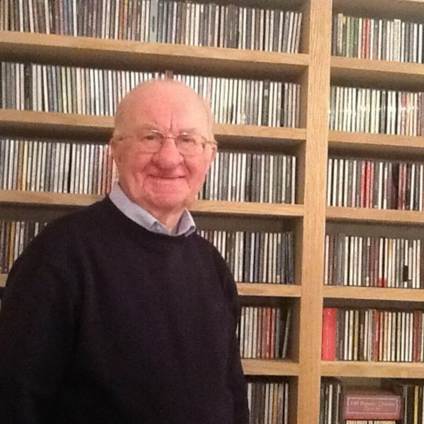 Removing worries
After living in his former property for over four decades, it was a significant change and move for David but he know that moving to Elmbridge Village was the right decision.
David explained: "I did a lot of research, I wanted to select the retirement property that was right for me. I needed to get rid of all the worry, which goes with a large house and garden."
When looking at retirement properties, David found that Elmbridge came out on top due to the sense of community and choice of accommodation.
David says: "It was important to me to have a newly built property and I was extremely pleased with the high-quality build and the modern fittings."
He added: "I didn't want to move into a strange new area, too far away from my old home. I really liked the idea of a new purpose-built place where I could overcome my worries."
David's friends and family thought moving into a retirement village was a great idea and everyone was supportive about it.
As well as the village, David enjoys the location itself. He said: "It's a very nicely set area, and it's accessible too, whether you can drive or not."
Enjoying village life
David takes advantage of retirement life thanks to the many facilities on offer at Elmbridge including a lounge and bar, a main hall, meeting rooms, a library, a shop and restaurant.
David said: "There are a lot of great facilities here and lovely grounds. It's great to be in a place where there is a community that goes on around you. I've met some very nice people and the staff are very helpful. There's a lot of activities on offer that you can get involved in if you want to."
Looking ahead
David is pleased he made the decision to move into a retirement village, as for him, it's all about looking ahead.
David said: "I don't yet need all of the facilities that Elmbridge has on offer, for instance the on-site surgery but it's reassuring to know they're there when I may eventually need them. But it's all about looking into the future, I say don't leave it too late or until you get too old!
Back to top