Christmas comes early at Debden Grange!
Our residents, La Vern and Michael celebrated an early Christmas with their friends at Debden Grange. Residents and their golf club friends from outside the community were treated to an afternoon of Christmas themed festivities. The party feasted on a sumptuous lunch organised by the village staff, while donning Christmas hats.  It was a table filled with good cheer and conversations.
The pair, La Vern and Michael, commented, 'Being at the village offers us the opportunity to travel and explore far away sites knowing that our home is secure and would be well maintained for the six months that we're away.'
Their comment refutes the couped up image associated with retirement. Instead, it's one filled with adventure and flexibility. It highlights one of the multiple benefits that retirement offers and the greater benefit of being in a retirement community.
 Tom Lee, the village manager, commented, 'It was a delightful celebration'. It is also remarkable to witness the residents build strong friendships within and outside the village community.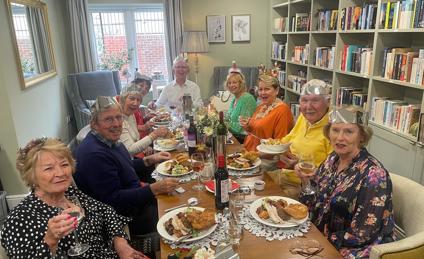 Back to top