Our team at Gradwell Park have been working tirelessly to get the community ready for our new residents this summer. We've put in nature walks, allotments and a games lawn and the mastermind behind all these outdoor areas has been Sophie Robertson, our Grounds Supervisor there.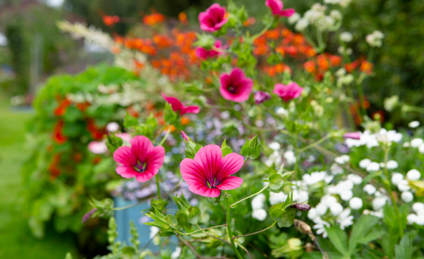 "I started working at Gradwell Park in January this year, and was attracted to working within this role because I'd get to be part of the village from the beginning, sharing ideas about how I imagine the grounds and being able to put these into action.
My favourite thing I've worked on so far was a beekeeping course, ready for our hives to be moved in next spring!
My favourite part of the village, once it's finally completed, will be the allotment area where we will be able to grow food for the Bistro and have residents help us to take care of the plot as part of our gardening club.
I'm really looking forward to more residents moving in and getting to enjoy our nature walk, allotment and seasonal gardening club activities such as wreath making at Christmas and bulb planting for spring. Already I've seen the nature around the village change so much through the seasons and I can't wait for the residents to experience that too.
Outside of work, I live in Lewes which is a 15 minute drive away. I love that the South Downs are on my doorstep so there is always somewhere to explore and get some fresh air and of course Lewes bonfire night which brings thousands of people to the town every year to watch the incredible firework displays!"
Back to top