Celebrating a career spent at Castle Village
This year sees Kenny celebrate 21 years working for Retirement Villages Group. But Kenny has been working on the site of Castle Village for much longer than this.
Local boy, Kenny, who lives in Potten End with his wife of more than 40 years, first started working on the site of the Castle Village community in 1974 when the site was home to a farm. He was involved in all the farming activities including harvest. But his favourite job was sheep shearing, at the time the farm had pigs, horses, cows, and sheep. There was a variety of breeds on-site including Black Welsh and the South Down Kent variety which remain Kenny's favourite to work with today. Kenny lived at Maggie Cottage, part of the farm until 1992 when the site ceased being a farm and began its transformation into the retirement community it is today.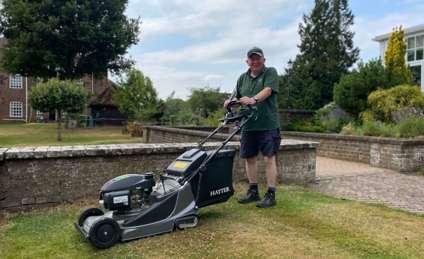 Building work started in 1999, firstly in Ravens court and then moving onto Lady Cooper Court and finally Farmery. Kenny remained working on the site as part of the Retirement Villages team, he has carried out many different roles during this time. He was involved in the show of properties when the community was first launched, and maintenance of the Victorian manor house, home to the communities hub, and currently works in the gardening team, where he has spent a lot of time tending the lovely lawns.
Reflecting on his time on the site, Kenny, talked about some of the wonderful experiences he's had on site and seeing the place change into what it is today. Kenny comments, "I have always enjoyed working outside. The residents are all lovely, I like to chat to them and help them organise the parts of the garden nearest to them. It's like being part of a big family with everyone supporting each other."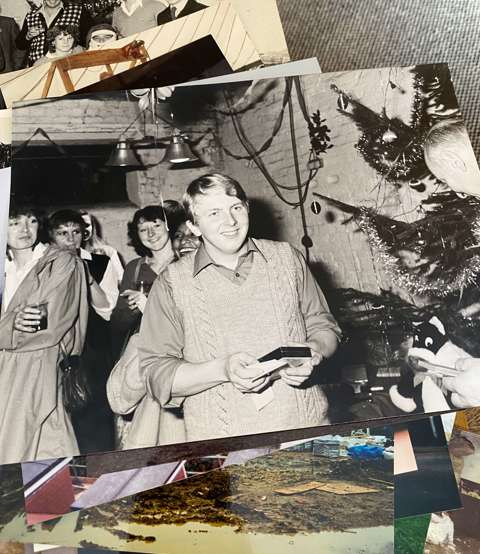 Back to top