Celebrating 101 years with family and friends
This month Emma, a Mayford Grange resident of eight years, celebrated her 101st birthday. As one of the oldest residents in the village, it was a big get-together for the community.
She celebrated in style with a champagne afternoon tea in the restaurant. Her friends from across the village, and family, who live locally, came to join the party. The afternoon tea was a traditional style with smoked salmon and cucumber sandwiches, jam and scones, and a range of other sweet treats. The community sang happy birthday to Emma to the clinking of champagne glasses.
Neil Barlow, Village Manager, commented, "Celebrating a birthday in the village is very important for the community. It's great to see the way residents come out and support each other. Community living can be a huge benefit in retirement. It helps to keep the mind active and provides an opportunity to make new friends."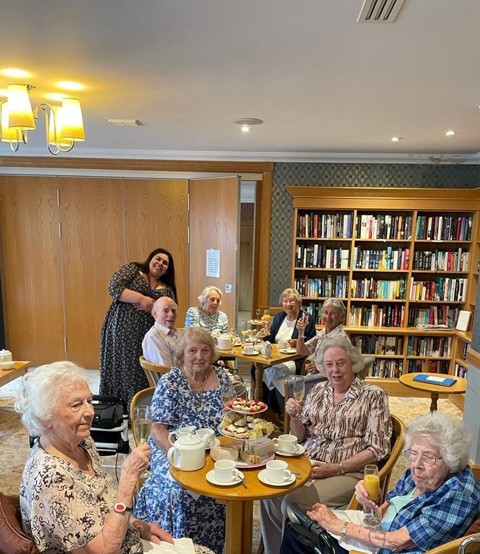 Back to top