Bubbles, nibbles & giggles
What better way to banish those January Blues than with a pamper afternoon!
Hosted in the community salon the afternoon was an opportunity for residents to get together and enjoy each other's company over a drink of bubbles and a pampering treatment.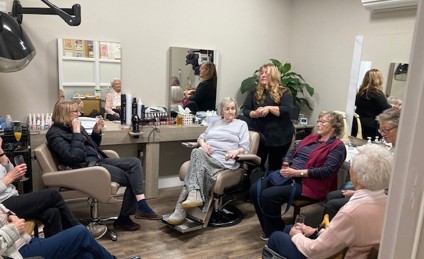 Making Waves Hair and Beauty Salon offers a range of treatments for residents and is also open to the wider community. These range from hair styling, colour treatments and blow dries, to manicures and beauty treatments, including facials and hot stones massage.
The salon is run by our qualified beautician and hairdresser, Mandy, who is located in the clubhouse and forms part of the community hub. Mandy has worked in the community for many years and opens the salon 5 days of the week. She can tailor a pamper package specifically to an individual's needs from a list of standard services you'd find in a high street salon.
The January pamper afternoon sold out quickly as everyone was keen to get together and banish those January blues. Mandy comments,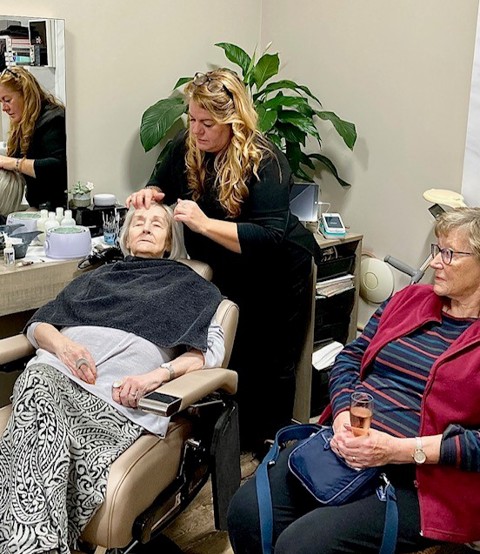 I love working at Elmbridge Village and meeting all the residents across the community. I believe the salon provides so much more than haircuts and pampering treatments - it's a much loved social hub and a place to make friends. I have many repeat customers who sometimes just come in for a chat
Back to top