Botanical Place hosts its first of many coffee mornings
As people across the nation gathered last week for a coffee and slice of cake to raise money for Macmillan Cancer Support, we kickstarted our Macmillan coffee morning tradition in West Byfleet, partnering with local patisserie, Sweet Passion Cakes.
The invitation was extended to all and provided the opportunity for the RVG team and construction partner Higgins, to connect with local people. Across the 16 operational communities, coffee mornings are a staple in the retirement communities' social calendars. While Botanical Place is still under construction, a Macmillan coffee morning was the perfect platform to establish the social mornings valued by existing residents elsewhere in the country. A total of £716 was raised during the event.
Among those attending the West Byfleet, Botanical Place event was RVG's Marketing Director Lucy Black, who said: "Thanks so much to Sweet Passion Cakes who enabled us to celebrate the RVG coffee-morning culture in West Byfleet with some delicious homemade treats and hot beverages. It was great to meet local people and share the vision for the Botanical Place community. Events such as these help us establish relationships with the people who are the beating heart of the community, and will enable our future residents to integrate into the already thriving West Byfleet. Most importantly, we have set the bar high for all our future fundraising events, raising over £700 – who knows what we'll raise when the community at Botanical Place officially opens in two years time!"
Jo Schwarzkopf, the owner of Sweet Passion Cakes and event host, added, "We had an enjoyable morning and raised an excellent amount of money. It was a very busy day at Sweet Passion Cakes but we're proud to have used our space as a community hub. It's an exciting glimpse into the future to when the residents of Botanical Place move in!"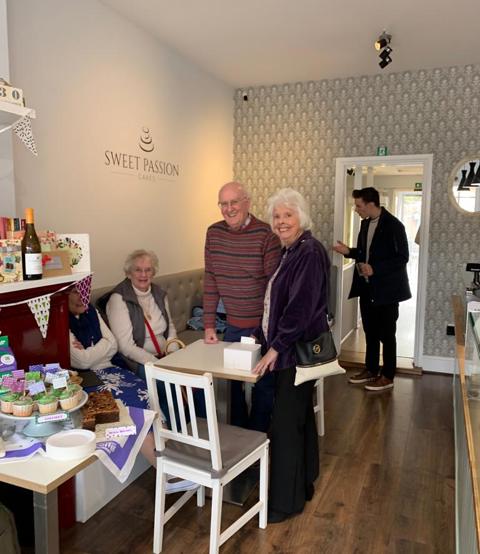 Back to top