Beautiful hand-grown hanging baskets at Mayford Grange
The grounds team has been working hard at Mayford Grange to maintain beautiful hanging baskets all across the village.
Mayford Grange with its veranda along the front of the clubhouse lends itself very well to a spot of hanging baskets. This year, grounds keeper Darren grew everything from seed to create a wonderful display of colour for the residents. With pinks, purples, blues, and whites blending together the baskets are truly something to behold.
Residents have been able to sit out and admire them all summer. For those that don't want to sit out, they can still see them from the restaurant and lounge area in the main clubhouse Darren has been keeping on top of watering and deadheading each day to keep them at their best for everyone to admire.
Neil Barlow, Village Manager, comments, "The baskets are fabulous, we've had so many positive comments about them. It's all credit to our grounds team and even better they grew them from seed on site."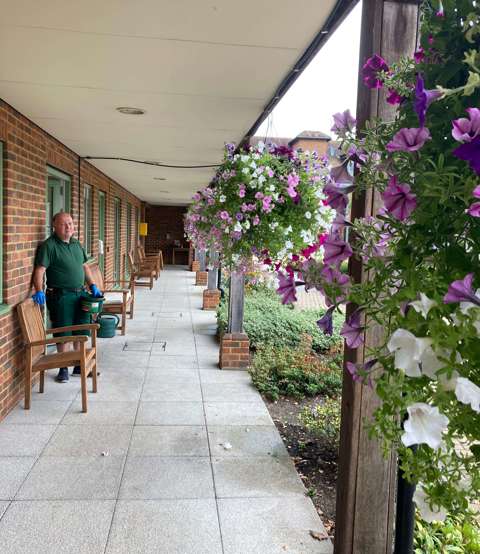 Back to top