A Merry Christmas from Thamesfield
A Merry Christmas from Thamesfield
Christmas 2021 saw Thamesfield turned into a picture perfect setting for the festive season.  The Victorian country house at the heart of the village was adorned with stockings, decorations and Christmas trees, and the grounds awash with twinkling lights creating a beautiful backdrop for Christmas activities and winter strolls.
Residents came together to enjoy a home-cooked Christmas lunch complete with roast turkey, roast potatoes, pigs in blankets and all of the trimmings supported by a tipple of sherry and plenty of festive cheer.
Here's what Michael Rapinet had to say…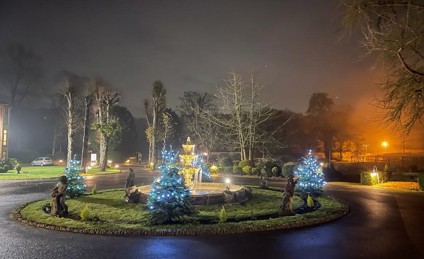 A splendid Christmas lunch, thank you to all. Absolutely thrilled to be taking part
Lew Huckstepp added, "I must say, I am very impressed with the quality of the food. Thank you to the entire team" and, John & Helen Bennett said  "Thank You Lorence, you spoilt us once more - a great Christmas Lunch indeed" 
Residents also gathered to watch a beautiful carol singing performance from local primary school, The Rupert House School.
Our Village Manager said, "the plan was for the children to come in and perform, but due to Covid-19 and in the interests of keeping everyone safe we decided this would not be able to take place – but, it's not in my nature to cancel, so with the help of technology the performance still went ahead via a live video link!  It was a really beautiful occasion and lovely way of submerging everyone in the joy of Christmas"
The team at Thamesfield alongside the Residents Association are always busy planning activities and events for residents to get involved with if they wish; it's all about fun, wellbeing and choice.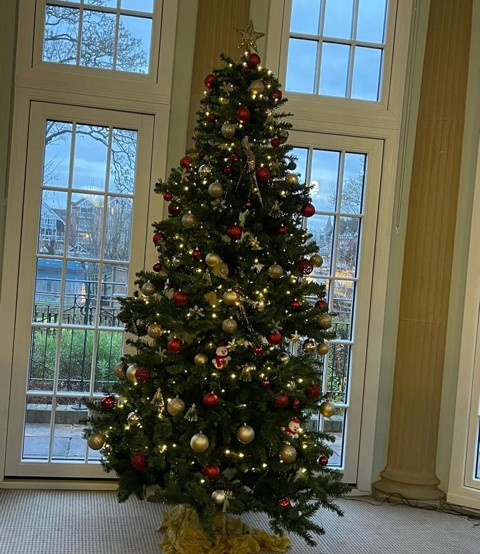 Back to top