Botanical Place
West Byfleet, Surrey
Botanical Place, in West Byfleet, Surrey will be our flagship integrated retirement community, delivered as a whole of life net zero carbon project across its entire development and operational lifespan. This is a leading initiative in the residential sector.
Starting construction in September 2022, this brand new community challenges 'Retirement Villages' are we know them, bringing the town, its amenities and services together as a truly integrated in-town development. The £110 million scheme will create 196 retirement homes, with 1 and 2 bedroom apartments for sale and for rent, available to reserve from Spring 2023. The new in-town development will feature top class amenities and shared community facilities including a wellness centre, café and restaurant with new public realm encompassing an attractive pedestrianised square enclosed by retail, a new community space and public car park facilities.
Find out more
Location
The site is located at Old Woking Road, West Byfleet and previously formed the central shopping area of the West Byfleet village. The retirement community will be the new focal point for this compact and well-serviced centre.
A key aspect of the building will be the stunning views across Surrey Hills.
Transport links are excellent with convenient train services approximately 30 minutes into London Waterloo just 150m away. With around 4 services per hour, the town offers local bus services and easy access to the motorway network with Junctions 10 and 11 of the M25, just a few minutes away by car. It is also within 20 minutes of Heathrow Airport and 40 minutes of Gatwick Airport for trips abroad and visitors.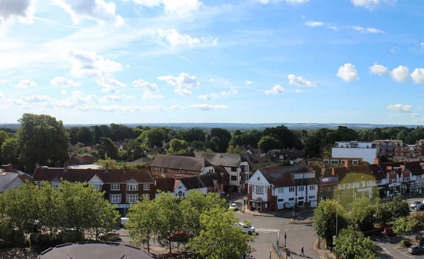 The plans
Planning consent was successfully received to comprehensively regenerate the former Sheer House office block and shopping precinct into a brand new integrated retirement community centred around a new public square at the heart of West Byfleet.
A new cluster of independent, convenience, leisure and catering operators on the ground floor, facing the new public square and on to the main roads, will generate vitality and a shared amenities space with the wider community. This will create a community hub and a great lifestyle for residents in an inclusive and lively environment for everyone's benefit.
The residential areas will provide 196 highly specified 1 and 2-bed apartments, which all have access to outdoor space for communal use across the development.
Botanical place will carry market-leading sustainability credentials, including a 'whole life net zero carbon' commitment: the most rigorous standard of assessment when looking at a new building's impact on the environment. This means that we will manage and offset the carbon created during the construction process and the operation of the building across its entire lifespan. This commitment sits alongside our goal to provide a 20% net-increase in biodiversity across all of our retirement communities.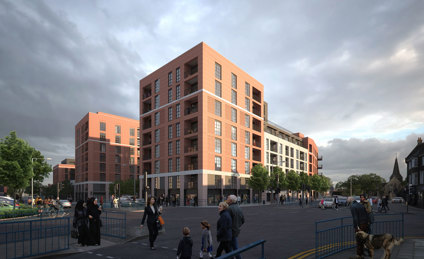 A new public square is at the heart of the community and is designed to encourage flexible community use throughout the year and which opens up to Station Approach. Shopping, restaurants, services and community uses sit at ground floor to provide for the residents and the wider public. In the square they will spill out with activity to create lively spaces.
There are strong connection links between the railway station and the heart of the community and onwards to the retail around the development with Waitrose supermarket to the west and the recreation grounds and park to the east.
Other future developments
Suburban living at Boughton Heath, Chester
A superbly connected community just a stone's throw from Chester's historic city centre.
Find out more about Boughton Heath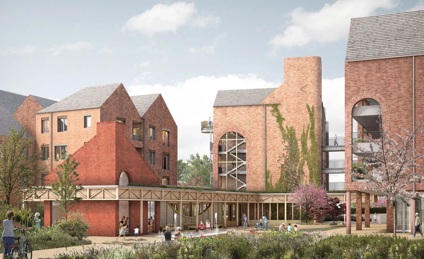 Back to top