Service charge paid for a full year
Make this your year to purchase a new place to call home – a home that comes with all of these extras at no cost for your first 12 months.

Village Manager and support staff, 24-hour emergency support, domestic assistance (i.e. someone to help with the chores so you can focus on spending your time doing things that are a lot more fun), wellness coach*, mini-bus*, buildings insurance, internal and external maintenance of communal areas and gardens...the list goes on and on. These are some of the things your service charge covers.

Contact us to find out more and how this works at the village you're interested in.

Now really is the time to find a place to call home.
*not available at all villages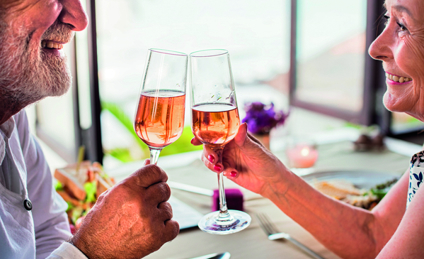 Terms & Conditions
If you have an offer to buy a property accepted before 31st March  2024, Retirement Villages Group will pay your service charge and/or management fee for a year on your new property.  
This offer is only applicable on property owned by Retirement Villages Group Limited (or one of its subsidiaries), and not properties that are owned by existing residents and being marketed for assignment.  
This offer excludes Thamesfield Village, where Retirement Villages will pay your service charge for a maximum of 6 months only. 
The Purchaser will be responsible for paying the normal service charge and/or management fee after the first year (or 6 months if at Thamesfield Village) 
If the property purchase is cancelled or does not complete for any reason, this offer will no longer apply.  
This offer can be withdrawn at any time by Retirement Villages Group.  
This offer cannot be exchanged for cash.  
This offer cannot be used in conjunction with any other offer.  
 To take advantage of this offer, the Purchaser must notify the sales consultant at time of enquiry. 
The purchase of any Retirement Village property includes ongoing resident service charges and/or management fees and other financial commitments. Please refer carefully to FAQ and Financial Implications documents applicable to the property being purchased.  
Back to top