POPULAR with yummy mummies and 20-something dance fans, Zumba has a new set of fans – residents of a Cornish retirement village.
With an average age some way north of retirement, residents at Roseland Parc, in Tregony, near Truro are the latest converts to this particular fitness craze. Traditionally set to high energy Latin music, the village's regular classes feature a mix of old school Frank Sinatra and Nina Simone alongside tunes from some of today's most popular acts, including Black Eyed Peas singer Will I Am – or 'Willy Am' as the residents affectionately call him.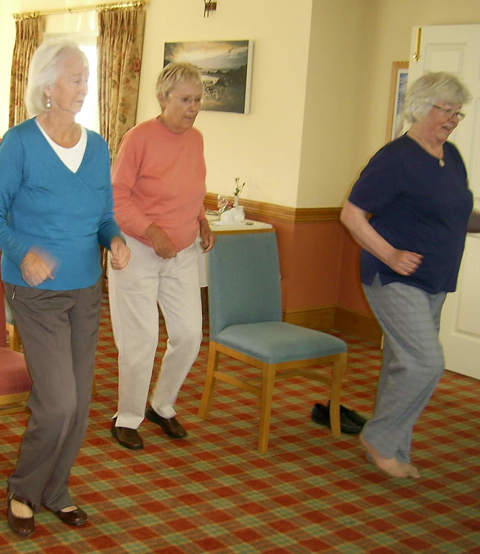 The classes have become not just a way for residents to keep fit but an entire 'sensory experience' where music is used to invoke memories.


The instructor of the Movement to Music classes at Roseland Parc is Clare Lawrence, a Zumba instructor also trained in a host of dance and fitness techniques. She includes movements from a number of disciplines, including Zumba, in her classes at the retirement village.
"It's less about focusing on one particular routine and more about simply encouraging people to get moving," said Clare. "I try to make the classes a very rounded experience. The music is chosen to jog memories and sometimes I'll add in a tango move or a little cha-cha shimmy which many residents are familiar with."


As well as holding classes in the village's function room, Clare also visits Roseland Nursing home on the same site and the dementia suite, Penlee. 


"I've been a dancer all my life and I know how powerful music can be," said Clare. "Just seeing the smiles on residents faces as they recognise a piece of music and recall what it meant to them is wonderful."
While some residents are able to carry out relatively complicated movements, even those with limited mobility are encouraged to take part in the classes.


"The benefit of the classes is that everyone can do as much or as little as they can manage," said Clare. "Anything that gets the blood pumping and generates a smile is a good thing!"
Back to top