Meet Fritha Jaine, village manager at Debden Grange
Copy link
We are delighted to welcome on board Fritha Jaine who is the new village manager at our latest development, Debden Grange in Newport, near Saffron Walden.
Fritha will be responsible for the day to day running of the village ensuring that everyone enjoys all that the village has to offer. We caught up with Fritha to find out what makes her tick and her plans for the village…
What attracted you to Retirement Villages?
I've worked in a similar service-led sector previously and am passionate about providing exceptional customer service. I spent 13 years working in student accommodation, so whilst my residents will be slightly older here, the skills I have acquired during this time are fully transferable.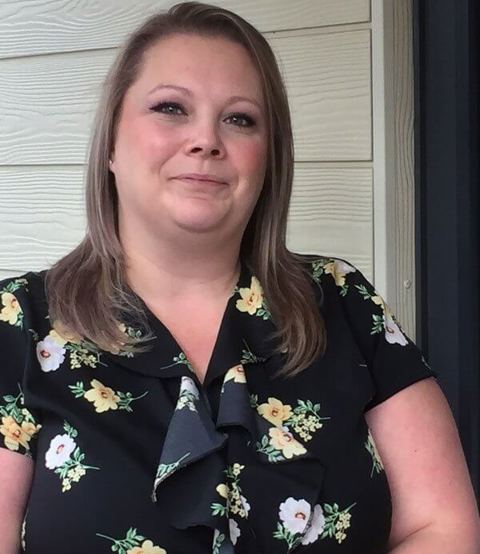 Where do you live?
I've been living in Withersfield near Haverhill for the past two years, which is only half an hour away from the village, so it's very convenient. I'm originally from Huddersfield, but moved further south for my career.
Tell us a bit about you personally?
I have a full house to keep me busy when I'm not at work, with two grown up children, and three dogs – a German Shepherd/Bearded Collie, a German Shepherd and an American Bulldog/Staffie. My unusual name is from a book called the Snow Goose, which my mother read as a child. When I get free time you'll find me at Silverstone – I'm a massive Moto GP fan, or I'll be ghost-hunting with my partner!
What do you think you will enjoy most about your role?
The people – I'm a real people person. I ran public houses for eight years and loved the camaraderie, so I'm really looking forward to meeting lots of new people and ensuring we build a great community here.
Tell us about your plans for the village?
In a nutshell, to grow a real community. It's very exciting to be here at the very beginning and help the village to grow. I want to help to create a vibrant and fun community that people will enjoy living in and that colleagues will enjoy working in.
What are the main benefits you feel residents will gain from living within your community?
Companionship, friendship, and support. This will be a safe and welcoming community where everyone can take life at their own pace. As an independent living village those looking for an active lifestyle, can set up or join in with events and hobby groups, or residents can choose a quieter life and enjoy the surroundings of their beautiful new home.
How will the residents help create a lively social scene in the village?
We'll be working with our residents, who will form their own Residents Association, for a real team effort. They will let us know what they would like to do, and Retirement Villages will facilitate where possible.
Really it will be the residents themselves that drive this, so they will be doing all the things they want to.
What clubs and events will you encourage in the village?
I am looking forward to helping set up art clubs, Bridge groups, exercise classes and more! Art club will be my personal favourite – my grandad was Dennis Creffield, his work is currently in the Tate, so I'm passionate about art.
I've also learnt how to knit scarves and blankets recently but I'm looking for someone to help teach me create more interesting creations – that aren't just squares!
What will be the best thing about Debden Grange Village?
The residents of course and the environment we create together.
What advice would you give to anyone considering the retirement village lifestyle?
Don't wait, move in while you're enough to enjoy it and be involved.
What tips would you give to anyone looking to move in to the village?
Test drive the lifestyle to see if it's for you – you can do this at any of our villages not just Debden Grange and Moat Park. It's a great way to immerse yourself in village life and meet other residents who have already decided to join our thriving communities.

Find out more about Debden Grange and the exciting new community that will take shape in early 2020 here.
Back to top