Newport Primary School's sports team away kit is now sporting the Retirement Villages Group logo after our brand-new retirement village, Debden Grange, decided to become their official sponsors!
The lovely new kit includes shirts, shorts and socks. As well as this, RVG also supported the school with a giant Jenga game and sports bibs which were presented to the school by the regional sales manager, Chris Buck.

The school hopes that the new kit will bring the team continued enjoyment and success.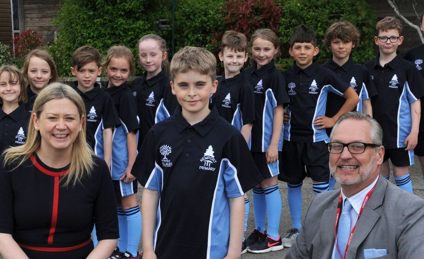 Chris said: "It was wonderful to visit the school and chat to the children, who were absolutely thrilled with their smart new kits – and very excited to start playing with the giant Jenga!

"It is very important for us to engage with and build relationships with the local community. Our village will be part of the wider Newport community, and as such, we will also be supporting the local economy where we can through job opportunities, using local suppliers, and engaging with businesses, local schools, as well as social groups and clubs."
Newport Primary School headteacher Rebecca Pine added: "Our huge thanks to Chris for taking the time to visit us in school and to Retirement Villages Group for generously sponsoring our fabulous new kit – the children look amazing."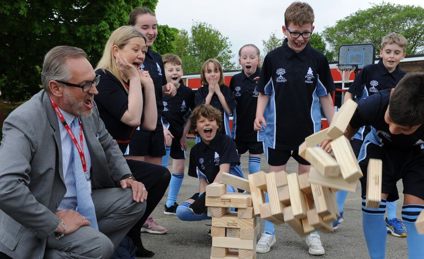 Back to top