Find out more about our rental options
Renting a property at one of our communities is a great way to be able to swiftly and easily move – the sooner you're in, the sooner the fun begins! When preferring to pay a monthly inclusive charge (covering the rent and resident service charge, there are no leasehold fees which would come with a purchase option and it allows freedom for those who might wish to live elsewhere for parts of the year or don't know their long-term plans.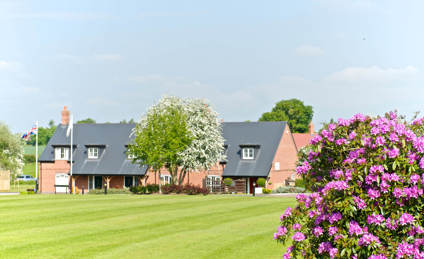 Part buy, part rent

Also known as shared ownership, this option allows you to buy a percentage of the property and rent the rest, freeing up equity you can use elsewhere. You will pay a monthly rental amount and will still have to pay for associated fees but your total purchase amount will be less. This is a great option if you would like to release equity for family, a big around-the-world adventure or another big purchase. Customers should be reminded that they may well need to use funds released by a sale to meet their future day-to-day living and care costs. They should also seek independent advice, not only on whether their income will be sufficient to cover their future needs but also on the inheritance tax implications of any gifts to offspring. Contact your local sales consultant for more information.
Looking for answers?
Have a read through our rental FAQs and get in touch if they still haven't answered your questions – one of our team members will be more than happy to help.
Rental FAQs
Contact us
Want to know more?
Speak to us on
01372 383950
Back to top