Previously seen as a niche retirement option, retirement villages are springing up across the country and opening the door to more of us than ever before. Sarah Burgess looks at the fascinating rise of the retirement village.
Retirement villages have come a long way since they arrived on UK shores 35 years ago when Elmbridge Village opened its doors. A whole host of villages have popped up across the country, as the booming property market coincided with our desire to enjoy retirement to its fullest. 
Although there have always been a range of properties available, there were a relatively low number of villages in the early years and the concept wasn't widely known about. 
However, "retirement village" is a far more widely understood concept now than it was 35, or even 10, years ago. In fact, weekly online searches for "retirement village" have almost doubled in the past five years in England alone, suggesting more people are actively looking for this lifestyle than ever before. 
Demand hasn't slowed, with waiting lists for villages growing, and new developments cropping up across the UK. Our newest village, Debden Grange, has properties available now and we have six other developments in progress – and that's just Retirement Villages Group. 
What's behind the demand? 
While we think our retirement villages are among the best ways to enjoy retirement, there are still plenty of options out there. So why have retirement villages become so popular in the past decade? 
Location, location, location
It's a cliché, but it's an accurate one. Location is incredibly important when looking at a new property and among the biggest determining factors is the proximity of family and friends. 
Many of our residents have chosen certain villages because family were nearby. Being able to live near children and grandchildren is extremely compelling. The challenge in the early days of retirement villages and finding any retirement property for sale for that matter, was finding the right location – the numbers were relatively low, which meant less choice.  
However, this has changed dramatically with new developments appearing across the country, meaning it is possible to have the retirement village lifestyle and be in the area of the country you desire – whether that is close to friends and family, near to the sea or both. 
Changing taste
Our tastes in property are also changing to accommodate new trends, but also to support our lifestyle as we grow older. As a result, open-plan living has really taken off in the retirement sector in the past few years. It's not to everyone's taste, as it can be quite the departure from a more traditional home, but many of our residents began to see the benefits of open-plan living once they stepped inside one of our apartments.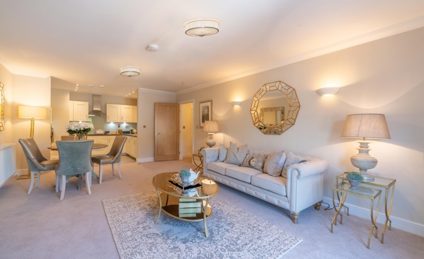 Access in the property is much easier, the space is simpler to maintain, and it's much better for entertaining guests. You could be in the kitchen making a cup of tea while your friends are in the living room, but in fact you are all in the same open space.  
We want to live in open spaces, both inside and outside, in friendly, supporting communities. Retirement villages are based on these very concepts, so it is no surprise that demand is so high. 
Independence and support in equal measure
This is perhaps the biggest driver of them all. We, understandably, want to remain independent for as long as possible. It is human nature – most of us enjoy doing things for ourselves and it helps keep us active and healthier for longer. 
But most of us are pragmatic and understand we will need additional support as we grow older. Traditionally, this was provided by family members, but retirement villages offer a more viable alternative. The choice of how independent a resident is sits with the resident. 
You can live a fully independent life, as if you were living in any village in the UK (with excellent neighbours and facilities!) and we won't interrupt that lifestyle. That's because everything in the village community is run by the residents themselves – you only become as involved as you want to be. 
Equally, the support in the form of trained, friendly staff, and on-site facilities means the option for assistance is always there. This ranges from laundry and cleaning through to more thorough care options in some villages and only if the need arises.  
Many of our residents speak of the "reassurance" this provides. This reassurance is two-fold – it is for the residents but also their families who can be safe in the knowledge their parents are in a safe, secure and fun community.  
Couple that with reduced pressure to keep the family home in the family – meaning the financial and emotional restraints have been lifted – and it's easy to see how retirement villages have become a much more viable option. 
Fun
It might not seem like a very serious reason to choose your retirement option, but enjoyment and happiness are what we all strive for. So this can be easily missed as a key factor behind the rise of retirement villages, but is actually one of the biggest reasons our residents choose us. If you're wondering what age you should move into a retirement community, many are choosing to move when they are relatively young so they can enjoy all the benefits now.
The fact is fewer people in retirement are choosing to stay in the family home, while also eschewing 'traditional' retirement options, such as simply downsizing in the same location or moving in with their children.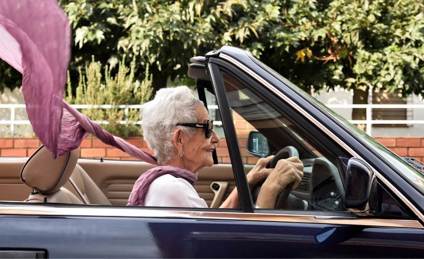 While the 'traditional' routes are perfectly admirable and understandable options, many people find they end up moving again anyway to either be closer to family, so they can offer support, or to be somewhere with better facilities.  
Moving into a retirement village effectively skips the 'in–between' step. Why move twice for independence, freedom, fun and support, when you can do it in one go? 
Increasingly, people want to move somewhere that ticks all the boxes and do it once. We want to enjoy retirement from the start, with no compromises, but rest in the knowledge that our changing circumstances will be taken care of, such as if we require care or other forms of support. A retirement village does that. 
New options 
Another factor in the rising popularity of retirement villages is the sheer number of options available when it comes to moving into one. 
New ways of purchasing, or renting, a property mean it is no longer such a huge financial decision or even a long-term commitment. Here are just a few of the options available at Retirement Villages: 
Long term rent 
If you're not interested in buying your retirement property, but you want the security and knowledge of a long-term home, then our long-term rental options are perfect for you.  
This also gives you the opportunity to 'try' different locations or move around within our portfolio of villages. Try the retirement lifestyle without the stamp duty! 
Rent to buy 
Our other rental option is an excellent option for those who simply cannot wait to move in to their new home, but still wish to purchase the property. It means you can move in much sooner than a traditional purchase method and enjoy retirement village life without the wait. 
This works in three simple steps:  
Exchange contracts on your new Retirement Villages property and pay a 10% deposit. 
Move into your new home and enjoy six months, rent free.  
Then have between 6-24 months paying full rent until completion. 
Purchase 
Of course, traditional purchase options are still available and very popular. You can see the list of properties available on our community pages. There are also part-exchange opportunities available, which you can find more about here. 
Part ownership 
This does what it says on the tin. Part ownership, or shared ownership, is potentially a more affordable option. Although it's only available on new-build properties, it's an attractive option. 
It works in a similar way to a Help to Buy scheme – you simply buy a share of your home and pay a monthly rent on the part you don't buy. 
If you want to find out more about retirement living, why not: 
Back to top