Why community and connection are important in retirement
Did you know that many over 60s have stated that friendships are important in older age? In fact, more than 3 in 5 (63%) stated that their friends boost their self-esteem, more than family and other support networks in a new study carried out by Retirement Villages Group (RVG). The study found that self-esteem is boosted by relationships and connections with other people. Friends (63%), family (62%), a support network (52%) and local community (48%) were also credited with helping improve self-esteem. Positively, 2 out of 5 of those over 60 say their self-esteem has improved compared to their twenties & thirties.
Yet, 1 in 4 people still say that self-esteem has decreased with age, with the study highlighting that being surrounded by people is a major factor in mental health, with 1 in 3 over 60s stating that loneliness is a concern. The Centre for Ageing Better has found that living in a community which does not meet your needs can be isolating and therefore increase loneliness.
Shirley Hall, Head of Health and Wellbeing comments: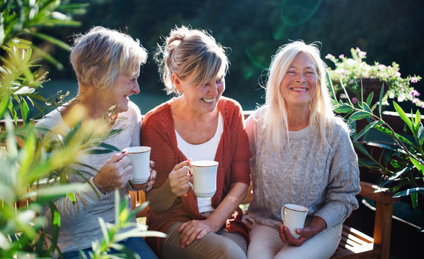 Experiencing loneliness and social isolation can have a serious impact on people's self-esteem and mental health, with older people being at particular risk of feeling isolated in their own communities. Many residents I've seen moving into our villages lack one thing – a social network. This is why we have a wellbeing offer like no other, providing opportunities for our residents to feel empowered, socialise and volunteer.
Connections matter
At our communities, we see people move into our communities that may not have a support group or access to mental health services. To help and support our residents, we provide a unique wellbeing offer that is resident-led and includes a range of activities across communities such as bowls, fitness classes, film nights, book clubs and more. Residents also regularly arrange trips into the local towns and cities, nearby cultural troves, and historical places of interest, as well as enjoying visits to restaurants, bars, and the theatre.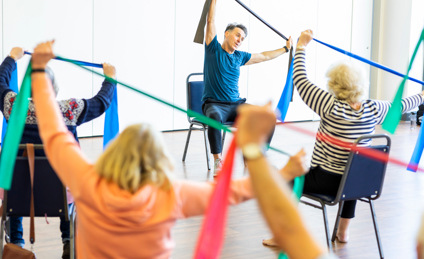 Offering a helping hand
Along with our wellbeing programme, we've also recently launched our community volunteer programme. Volunteering can provide an incredible opportunity to not only give back but also combat loneliness and boost one's physical and mental wellbeing. The programme aims to create a strong sense of togetherness and will see residents and staff volunteering on projects across our communities.
Maintaining purpose and a sense of belonging can be integral to combatting low self-esteem and loneliness. Volunteering offers residents and staff a fantastic chance to actively engage with their communities and create meaningful connections. From participating in resident representative groups, supporting the community reception or local shop, or organising events, activities and classes, the programme offers a range of opportunities for people to make a worthwhile difference. Shirley continues,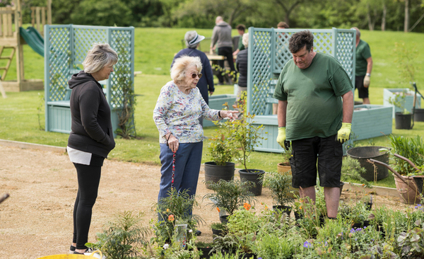 Feeling connected to your community can combat loneliness and improve mental health, but widespread ageism means that, all too often, community infrastructure such as transportation, social and volunteering opportunities are not designed with older people in mind.
Say hello to community living
Our research has shown over 60s naturally say that self-esteem is at least slightly (93%), or very (31%), important to one's overall happiness. This highlights why there is a need for there to be more community living options for over 60s, to boost not only their self-esteem, but happiness in older age too. It's why we recently launched our Thrive Living collection, a transformative model for the future of integrated retirement living that was created following a consultation with over 60s. Primarily built in or near town centres, Thrive Living communities will house contemporary apartment design and offer shared outdoor space for use by people locally, as well as a range of independent restaurants, retailers and wellness centres including leisure facilities to bring people together and help those struggling with loneliness, to participate fully in their communities.
Our latest research findings have highlighted just how integral relationships and connections are to retirement and to one's self-esteem later in life. When moving to one of our communities, we want to offer residents countless opportunities to be able to make meaningful connections to help reduce the likelihood of loneliness and isolation. Our resident-led wellbeing programme is a vital part of this and we're so proud to be able to offer this at every community.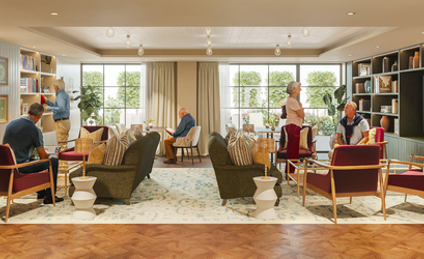 If you're interested in finding out more about our communities or our brand new Thrive Living collection, click here or get in touch – we'd love to hear from you.
Or you can come and experience a community for yourself at one of open days, its a chance to meet the team and get all of your questions answered.
Back to top