Your retirement years are the chance for you to create a wonderful, carefree lifestyle that will bring you a great deal of happiness and the opportunity to let your hair down and try your hand at something new and exciting! At first, you may relish in your hours of freedom, enjoying a more gentle pace of life, but often, retirees find that they want to fill their hours with a variety of activities.
The need to remain challenged, engaged, and in the company of supportive, like-minded individuals is paramount, and far from being a quiet time of life, there is plenty to do in retirement to keep you active. Here are our seven tips for activities that can help you achieve a fulfilled and fun retirement!
Volunteer
Volunteering can be an incredibly rewarding way to spend your time, and there are countless causes, meaning you will be able to find (at least) one that you will be passionate about. You may already have something that you feel strongly about, that could be anything from gardening, which means you could consider helping to create or maintain community gardens and spaces. Perhaps you are an animal lover or want to help people who find themselves in less fortunate positions, and animal and homeless shelters might want to be something you consider volunteering at.
Other volunteering opportunities include hospitals, libraries or helping primary school children learn to read. As many budgets are being cut in these areas, organisations are always looking for helping hands.
Volunteering is also perfect for those who might miss the routine and structure that working provided.
Travel
Who says travel is for the young? Many of our residents enjoy the 'lock-up and leave' aspect of living in a retirement village and enjoy regular weekends away, short breaks to the continent or holidays in far-flung locations.
One of our residents even traveled as far as Antarctica and Tanzania once she had retired! Other residents have forged friendships in the village, exploring destinations such as Mississippi together.
At any age, travel broadens the mind and gives us a renewed sense of perspective, just because we grow older, we don't grow any less inquisitive when it comes to exploring new places and cultures, and of course – wanting to enjoy some warm weather!
Try new hobbies
With your newfound freedom comes the opportunity to try your hand at any activity your heart desires. Hobbies can help us to relax and reduce stress, keep us active or give us an opportunity to learn new skills and keep our motor and cognitive skills in tip-top condition.
Hobbies are also known to improve physical and mental wellbeing, increasing the chances of living a healthier, more content life.
Exercise
It's so very important for our physical and mental health to maintain an active lifestyle at any age, particularly when we retire, and retirement is the perfect time to commit to regular exercise or make a plan to get into shape.
Age is no barrier to exercise; some brave souls choose to run marathons or take part in triathlons in their retirement. Many of our residents enjoy a gentler approach such as regular brisk walks, an afternoon swim, or exercise classes such as yoga, dance or 'light' aerobics.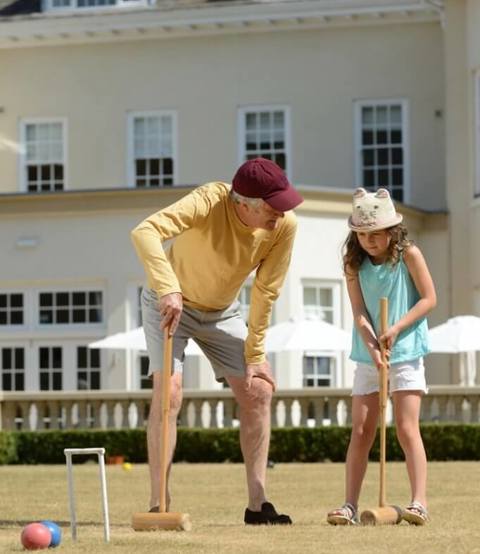 Many of our villages have regular exercise classes that take a variety of forms and are all catered to the age and ability of the residents. If nothing else, it's a great excuse to get together with friends, because while exercise is good for the body, laughter is good for the soul!
Downsize
While it's widely known as downsizing, at Retirement Village we like to refer to it as 'right-sizing'. Many retirees don't want to spend their time maintaining a large house with more than one empty room saved for visitors or high-days and holidays.
By moving into a smaller property, you don't need to compromise on spacious rooms or quality of interiors, it just means the size is more suited to your current requirements, and the way you want to spend your time. Or perhaps, regular trips up and down the stairs are becoming uncomfortable, or maintaining a large garden is difficult?
While there is plenty to consider when you downsize your property in your retirement, not to mention decluttering your possessions,  it can be a wonderful adventure to move to a new like-minded, vibrant community in a property that is designed with you in mind.
Join local interest groups
Sometimes, all the free time you suddenly find yourself with can be overwhelming. Joining local interest groups or clubs provides an opportunity to learn something new, do something you enjoy and benefit from varied social interaction – not to mention the entertainment factor!
Joining a local interest group also means that you meet people that have the same interests as you, it's a fabulous way to make new friends.
At Retirement Villages, these clubs and interest groups are organised by the residents and vary from supper clubs to art, book and film groups that regularly meet. Beyond this, you can find local groups online, or on notice boards in libraries or community centers.
Embrace the younger generations
While having friends who have similar interests, views and backgrounds as you can provide the understanding and support you need, sometimes spending time with younger generations can inject some fresh perspective and love for life.
There have been numerous studies that have found that both parties benefit from spending time together. Studies have shown that intergenerational activities prevent older people experiencing loneliness, and even illness, while younger generations benefit from having their views challenged and can learn new skills; both are provided with a sense of purpose.
As they say, variety is the spice of life!
Spend time with family
One of the greatest things about your retirement years is enjoying time with family, and many of our residents choose a retirement village location to specifically be closer to their loved ones.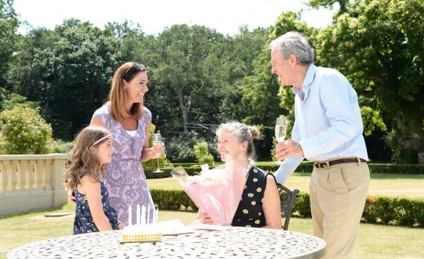 From being more involved with the grandchildren, and perhaps experiencing the joys of the school run again to enjoying regular dinners and get-togethers with children or the wider family, it's a perfect way to make family memories and keep family stories alive.

As you can see, there is plenty to embrace- in your retirement years, if you want to discover more about the carefree lifestyle, activities, and facilities at Retirement Village locations, you can request your copy of Retirement Villages brochure.
Request your brochure
Back to top