I was surprised and saddened to hear a recent survey by the Centre for Ageing Better charity had found that around 50 per cent of UK workers planning to retire in the next five years are not looking forward to their retirement, with many worrying about feeling bored or missing their former colleagues.
Nearly a quarter of future retirees are worried about loosing their sense of purpose whilst 17 per cent are worried about feeling lonely during retirement.
I spend a great deal of time with happily retired people (our residents) and it has never even crossed my mind that there may be some people not looking forward to their retirement. After all, we all work so hard in our careers to enjoy our retirement and despite the changes in lifestyle and routine it may bring, surely we should treat it as a positive new chapter in our lives? 
For those of you concerned about your retirement, I thought it may be reassuring to hear of the top 10 most cited benefits of retirement, gathered from our residents' feedback across the last 35 years. And trust me – there's certainly lots to look forward to! 
1. Stress-free living
With more time on your hands, that pile of washing and dusting doesn't need to be squeezed into the weekend, you have 7 whole days to do it – relax! And if you happen to live in a retirement village, cleaning, laundry and gardening services may even be all included in your service charge so there's no need to even contemplate spending time on any chores.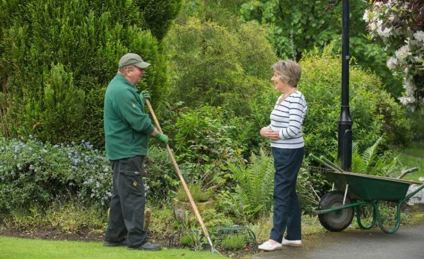 2. New hobbies and experiences
Ever fancied yourself as the next Pablo Picasso? Retirement offers you the opportunity to find new hobbies, discover new passions or reconnect with your old interests. 
3. New friends (and more time for old ones!)
Finding new hobbies also means you are likely to meet lots of like-minded people who could turn into new friends. And you will have lots more time to entertain your nearest and dearest friends too.
4. Opportunity for a lifestyle change
Retirement offers a unique opportunity to interrupt previous routines and establish new habits. Spend more time outdoor, take more brisk walks and try new healthy foods. Or spend a little more time in bed for extra beauty sleep! 
5. More time with the grandchildren and/or pets
You can now spend more time with your grandchildren, share your wisdom and in return they will keep you young! And there's more time for pampered pets – our villages are children and pet friendly and it's great to see how much joy both bring to residents.


6. Travel, travel, travel
Almost everyone's bucket list includes a trip to a special place, from the Empire State Building to the Pyramids, or the Grand Canyon – the world can now be your oyster!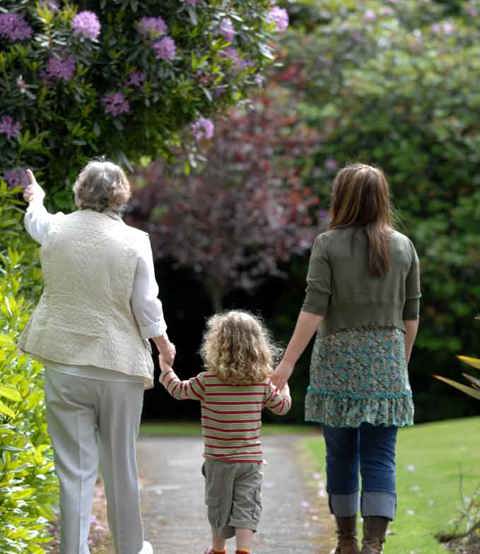 7. Part-time work
Rather than an abrupt stop to work, you can easily transition into retirement by choosing to work part-time and I have met many residents who have chosen to do just that. Meet Gavin, who works in his local DIY store part-time whilst living at Elmbridge Retirement Village with his wife Margaret.  Gavin finds his part-time job keeps him active and he sees it as an opportunity to meet new people and keep in touch with the local community.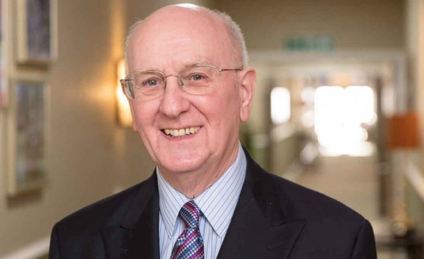 8.

 

Time to give back
Many retirees find it enormously rewarding to volunteer their time or skills to chosen charitable organisations. Whether it be coffee mornings for Macmillan Cancer or craft fares for local air ambulance charities, I hear about our residents holding events in aid of charity on a weekly basis.
9. A new pace of life…
I have heard many residents say 'Retirement is just like one big holiday' and like a holiday, you can spend time doing absolutely nothing if you please.
Likewise there's more time for the little enjoyments in life; people watching in your favourite local café, soaking up the sun in the garden on a warm afternoon or reading a new book.
10. Say goodbye to the rat race
No more pressure to get that promotion, no more lengthy commutes or having to deal with tricky bosses. A weight is lifted from your shoulder when you quit the rat race.
I understand any big life change can be daunting but having a plan for your retirement is essential. Decide what's important to you, plan out your future and appreciate retirement for the exceptional opportunity that it really is.
I hope the above list is enough to get you started…
Back to top