Partnership with Premier Guarantee for Botanical Place
We recognise the aging population and older people's needs are changing: Botanical Place in West Byfleet is our answer to these needs. It is the first in a new generation of sustainable, integrated retirement communities we are creating. Botanical Place will deliver 197 later living apartments and a wealth of communal facilities that will be open to the wider community and our residents. This fully integrated community development will have wide-reaching community benefits across West Byfleet as a whole, not just to those who choose to call it home. Our whole of life, net zero carbon development will offer a new way of living for older generations.
It is an interesting time in the market at present, politically and economically. Growing our business and the portfolio of communities during tough market conditions is always going to be a challenge, but we are supported by strong supply chain partnerships which will help us prosper.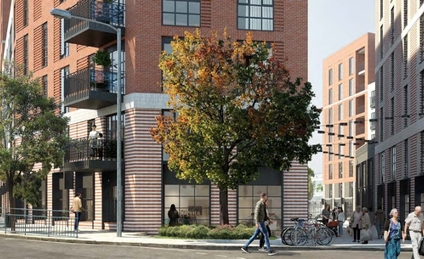 Partnering with Premier Guarantee
Someone's home is often their largest investment, so we wanted to be able to offer reassurance and peace of mind that the property they are buying is built to last. It enables us to uphold everyone involved in the construction process to the highest standards and deliver the very best product we can. This is what our customers expect of us.
We sought a warranty which would offer protection for both our new homes and the commercial elements of Botanical Place. Being a longstanding operator in the sector, we have a genuine long-term investment in the communities which we develop and operate. Delivering on quality, longevity and sustainability are at the core of our business, and we see Premier Guarantee as a key partner to support us with our aspirations.
Find out more about Botanical Place here
Terry Unitt, Senior Project Manager, comments,
A core part of what we do is providing comprehensive amenities on site. This could range from a gym and fitness suite, shops, a library, or a cinema. Buying a property is an emotional decision so the community elements and social value we provide back to society are very important to us. Our biggest challenge is communicating this to our audience. As soon as you talk about support and care there's an assumption that you are a care home and that really isn't the case. Communication is the biggest challenge facing our sector at the moment.
James McGloin, Regional Sales Director, Premier Guarantee, commented, 
It's great to be working with Retirement Villages and we are excited about Botanical Place and future projects. The best later living developments such as Botanical Place combine amenities shared between residents and the local community with much needed accommodation suited for people seeking to downsize or retire. Premier Guarantee's suite of warranty products, including new homes, build-to-rent and commercial cover, give developers the flexibility they seek and residents the peace of mind we all want from later life.
Back to top