Our 7 Tips to Successful Retirement Planning
Copy link
Whether you're at retirement age, soon to reach it, or still a way off it's never too early or too late to make plans for your retirement.
The retirement landscape looks a lot different these days to how it did just twenty years ago. A lot fewer people are going to qualify for 'final salary pensions' as was fairly standard just a couple of decades ago. The Government still has the state pension age under review and there's every likelihood that will continue to increase as we're living longer and therefore our working years are stretching out. Also, many people are not quite ready to 'slow down' in their 60s or 70s yet – for many of us that's the time we'd like to shake things up a little and start making the most of our free time.
Retirement Planning is not one size fits all. Everyone is going to be looking to get something different out of their retirement and will be approaching it with different thoughts and feelings. What is universally recognised however is the desire to be financially secure during retirement. But retirement planning is not just about finances. There's a lot to consider and we want our residents at Retirement Villages Group to be as happy and enriched in their retirement as they possibly can be.
It's a time to thrive, so following are our top 7 tips we've picked up over 35 years of running retirement communities to help you make the most of your retirement years…
Take a good look at your finances - Planning for anything requires you to know where you're heading but also to know where you're starting off from. Take the time to track and understand where and how your finances are working. Take stock of all your accounts (ISAs, pension funds, mortgages etc) to thoroughly acknowledge your current situation. Often this can be a good cleansing experience and there can even be savings to be made as you discover you're still paying for that club membership you'd forgotten about over 5 years ago!
Calculate your State Pension Age - Whether you've been committed to paying into a private pension, or are entitled to one from work, if you've spent more than 10 years paying National Insurance in the UK you'll be entitled to a state pension. Whilst there is no set retirement age in the UK, there is a set State Pension Age and it's well worth finding out when you will be able to claim a state pension. The Government has a handy state pension age calculator you can access online.
Start downsizing your debt - Nobody wants to reach retirement and still have credit card or loan debt hanging over them. If you're a few years off retirement age, that's the perfect time to start trying to accelerate payments on debt – the more you invest in clearing your debt now, the less stress you'll have in retirement.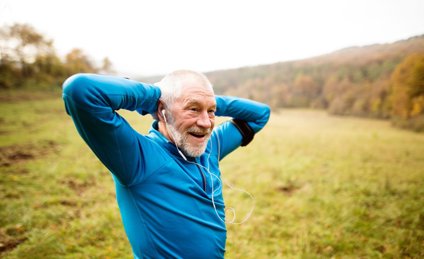 Work out your expenses –Getting familiar with what your predicted monthly expenses is a good exercise prior to retirement. Whether you want to be travelling a lot, running a car, continuing with the fine wine subscription or starting a few fitness classes, sitting down to calculate how much you'll need to cover your monthly expenses may seem daunting, but forewarned is forearmed and you'll appreciate having done it when the time comes.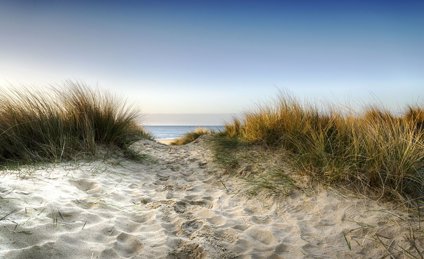 Renting or owning- For many people who've worked hard all their lives to buy a property, providing a roof over their family's heads and perhaps even having paid off the mortgage, the prospect of renting a retirement property can feel like a step-back. In many cases however renting can be a much more suitable option as it helps to provide financial, logistical flexibility and ease. You're not tied down and can free up funds for helping out family members, take some long-desired trips etc.
Where you lay your hat –think about where you'd like to be based. Whether you're coming home to roost or needing a base to call home whilst you set off on a series of adventures, you'll need to feel happy, 'at home' and comfortable where you base yourself. Perhaps you'd prefer to be close to family or friends, or maybe the prospect of waking up to the sound of the ocean is something you've always dreamt of. The world is your oyster, so take the time to consider your location as part of your retirement planning.
Plan some hobbies/distractions – When it comes to couples retiring it can be a daunting prospect to consider spending such a large amount of time with each other. Even the happiest of couples can feel a little tentative about how they'll cope without the distractions of work within their relationship. For single retirees the prospect of not having work to focus on can present anxiety about what they will fill their time with. This is why retirement communities can be such a successful option for both couple and singles. There's plenty to do to keep you occupied with a packed schedule of activities, clubs and events. Also, there are the other residents to provide you with company and/or distraction whenever you may wish for it.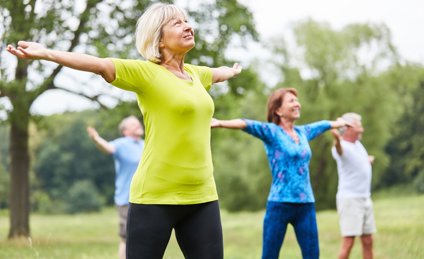 Considered Retirement Planning is essential for ensuring you get to make the most of your retirement years. As you can see however, it's not just about the money, it's about ensuring you'll be happy, comfortable and surrounded by people you enjoy spending time with. Life in a retirement community like ours can help provide you with a lot of attractive options. We have thriving communities with plenty of activities and facilities to keep you occupied that are full of lovely people to provide company whenever you'd like it. We have a number of desirable locations around the UK to choose from, plus a wide range of options for style of property and options for purchase and/or rental.
If you're at a point where you're starting to plan for your retirement why not come and take a look around one of our villages,  learn more about life in a retirement community and how it could contribute to your best laid plans.
Feel free to call us on 01372 569829 or contact us online to talk about your retirement plans.
Back to top