Creating Greener Properties For The Planet And Community
Here at Retirement Village Group, we couldn't be prouder of the way our business is growing alongside our residents.
Our residents come to us because they're eager to remain active in later life, both within our grounds and in the wider community. They are enthusiastic about continuing to contribute to society, bringing their unique skill sets and experience with them. In fact, volunteering by the retirement community is valued at £48bn annually, equivalent to 2% of GDP. The impact over 65s can have in their local communities and beyond is invaluable, which is why we think it's imperative to create integrated retirement communities, allowing them to remain in the centre of their community and harness the skills they've developed throughout their lifetime.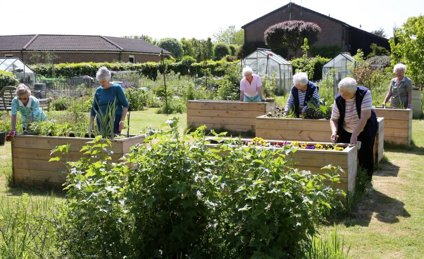 Their attitudes go hand-in-hand with our principles as a company. We're always looking for innovative ways to grow and improve. That's why we're so passionate about our integrated communities, like the new developments we're working on at West Byfleet, Chester and Tunbridge Wells.
These developments and others to come will bring things like cafés, restaurants and wellness centres and shopping to their local area, creating not only more jobs but a hive of activity, in their central town locations. We're also aiming to make as many of these 'whole life net zero' as possible. That means we will control and offset the carbon created during both construction and operation of the buildings.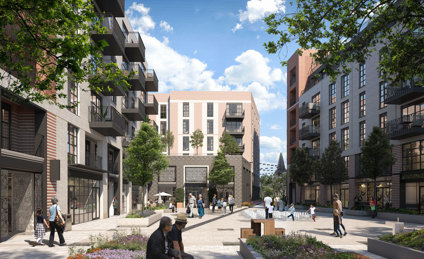 Our Sustainability Commitment

These net-zero carbon projects are part of our wider sustainability strategy. The strategy is at the core of how we're building a better future. It can be broken down into three pillars:
Planet: we taking action to become a regenerative business
Circularity: we're designing out waste
Social: we're helping our local communities to thrive
We're working on each pillar simultaneously by setting ourselves strong objectives we're committed to attaining. For example, to contribute to our Planet pillar, Tunbridge Wells isn't our only net-zero undertaking; we aim to be net-zero carbon across all our operations and supply chain by 2030.
Sustainable Projects At Retirement Villages
Our residents are always proactive when it comes to supporting our pledge to become a sustainable business, coming up with ideas and getting involved in their execution.
Reducing Food Miles At Moat Park
Our Moat Park team in Essex were determined to do more for the planet while also supporting their local community. That's why they started sourcing as much food as possible from local suppliers.
Now, Moat Park regularly uses Priors Hill Farm, a family-run, free-range farm that's been in the area for over 80 years. Moat Park also uses local suppliers Modern Greengrocer and Marrfish to make sure that the food served in the community has travelled minimal miles.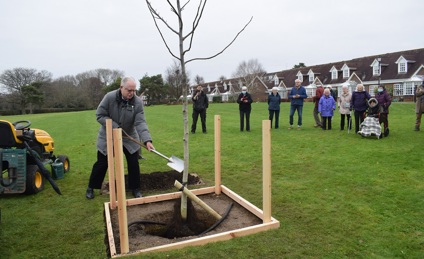 Re-Homing Planters At West Byfleet
Previously housed outside the West Byfleet train station, our team adopted three concrete planters to prevent them from going to waste. They'll instead be given a new home at our West Byfleet development, Botanical Place, set to be completed in 2024.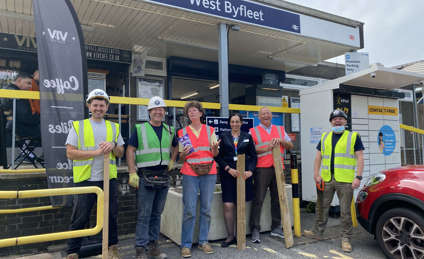 Plastic-Free Shopping In Two Communities
Not one but two of our retirement communities now offer a plastic-free shop onsite. Elmbridge Village and Debden Grange are working with local refill shops to reduce the use of plastic in our communities. The Elmbridge Village shop is working with non-profit organisation, For Earth's Sake, while our Debden Grange shop has partnered with Green Pear Eco. Both stores are a hit with our residents and their families.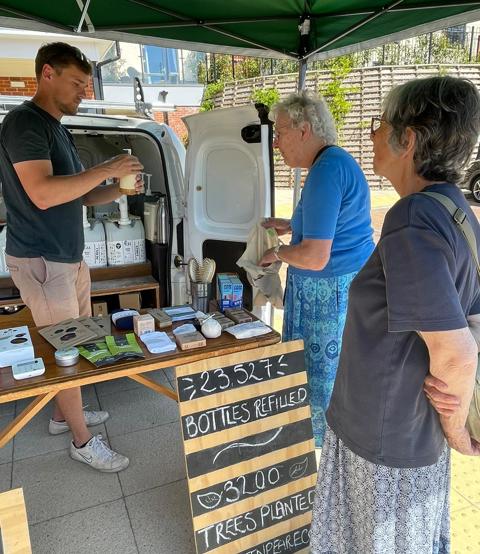 Since our sustainability strategy got the green light in early 2022, we've been gaining momentum across a multitude of exciting projects, all to create a better future and a healthier planet. And we're not slowing down anytime soon. We're going to continue our work in both our nearby areas and across the UK.
Make sure to stay updated with our progress, and if you're looking for more ways to be sustainable in your day-to-day life, here are 17 simple tips to living greener.
Back to top