Meet Terry Unitt - Senior Project Manager
This month we caught up with Terry Unitt, a Senior Project Manager in our Development Team. Terry is leading our Botanical Place project in West Byfleet, which will be a whole-of-life net zero carbon development. He told us what this means and where he thinks the later living sector is heading in the UK.
What is Botanical Place and why is it different?
Botanical Place is the site of our first new sustainable, integrated in-town developments. It will offer almost 200 retirement living apartments for sale and rental and feature a fantastic array of facilities including a café and restaurant, a cinema screening room, and a state of the art wellness centre complete with a hydrotherapy pool, sanarium, treatment rooms, gym and studio. In additional to the facilities within the building, we are creating an attractively landscaped pedestrianised town square, fronted by several retail units and a new town library all of which are supported by new secure public car parking. As a fully integrated development, these shared community facilities will integrate neatly with the existing town centre helping to nurture wider community links.
How will you build links with the West Byfleet community?
This is incredibly important to us. We are building  a restaurant and café culture within the development which will  generate a wide local appeal and our residents will become a seamless part of that customer base.. The 16,000 sq ft of retail space we are targeting towards local specialist retailers to help engender the community feeling.
Tell us about the sustainability features of the development?
Retirement Villages has rightly set stretching sustainable targets, one of those is to be net carbon zero on our operations by 2030. Botanical Place will be a blueprint for our new developments in the portfolio. Even at the demolition stage, we recycled 95% of the materials used in the old buildings, avoiding landfill. As we go into the build phase, we'll be targeting a saving of 700 tonnes of embodied carbon, mostly through the use of alternative construction materials. We'll also be going fossil fuel-free and are committed to using green energy once construction is complete. The buildings primary heating source is from air source heat pumps and we will be harnessing solar energy from PV panels installed in the development.
We are also looking to regenerate a net biodiversity gain of 20%. This will be achieved through roof gardens, open spaces and an active tree planting strategy.
All the retail units are specified to achieve a BREEAM Excellent rating which enables us to drive sustainable improvements in the performance of development. We are also installing electric car charging points for 20% of the car parking provision. Additional infrastructure is being installed to avoid retrofitting as and when an increase in capacity is required to meet future demand.. That said, given we are only a stone's throw from the mainline railway station we will be encouraging our residents and visitors to utilise all the benefits of a fantastically well-connected public transport system.
Another important pillar of our sustainability strategy talks to the importance of driving positive economic change. We will be working with our supply chain on a myriad of initiatives linked to the use of local labour and supply chain, paying the real living wage, creating apprenticeships and undertaking community volunteering etc.
All of these initiatives combine to create a powerful positive impact on both the planet but also the way we live our lives.
Where do you think the later living sector is headed?
As the UK population continues to age, the need for retirement living options will grow as well. I believe Retirement Villages is poised to help drive significant positive change in the sector and help deliver a more sustainable future for everyone. Our ambitious sustainability strategy will see us deliver almost 5,000 homes over the next 10 years, as part of our Thrive Living collection,, all of which will meet our sustainability targets. Not only that I also believe others will follow our lead as we continue to forge a market leading position in the ESG sphere.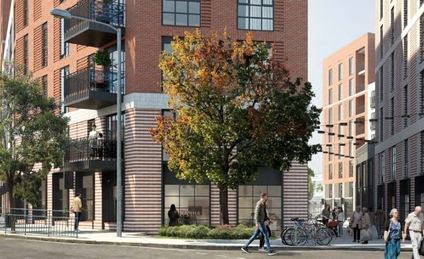 Back to top