Meet Paul Jess – Senior Development Manager
Paul's role at RVG has him overseeing projects that are part of the Thrive Living collection, our brand new, urban integrated retirement community offering designed to put older people back at the centre of their communities, whilst offering greater flexibility and choice.
What drew you to the role?
I previously worked on a co-living concept, which looked to provide facilities to those living in buildings and create spaces to bring people together. The later living sector has a lot of synergies, so I've been able to use this experience in the sector. It's extremely rewarding to be working on projects that bring choice and flexibility to older people.
Their housing needs have been overlooked in the past so helping to improve the options available and unlock this part of the housing market is great.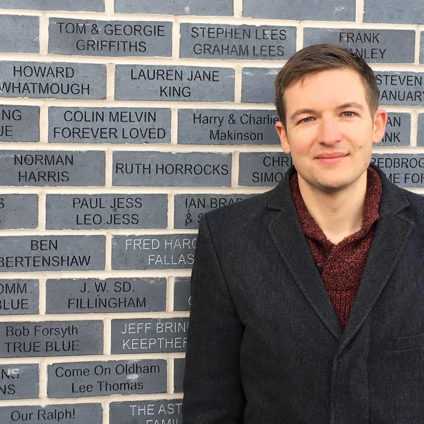 Are there many challenges in this sector?
Integrated retirement communities, (IRCs) are still a relatively new concept in the UK. We need to build awareness of their benefits in the wider marketplace. This means working with planning teams to unlock land on the supply side that can meet the increasing demand we are seeing from consumers. Competition for sites can be difficult as the benefits for planners and local authorities are still not hugely understood.
As we build more IRCs this can only improve, if there were targets for them, as we have for affordable homes, it would be very helpful to build awareness. We're able to create great community spaces and support the regeneration of town centres, so the benefits for the local economy are plentiful.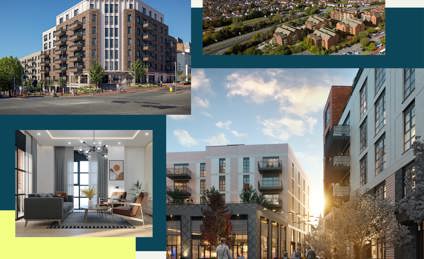 What are your thoughts on sustainable homes?
RVGs sustainability strategy marks us out against our competitors. All of the Thrive Living collection developments I'm involved with will be whole life net zero carbon, which is a market-leading achievement. We do this through a decarbonisation fund that was set up to drive the goal of becoming a regenerative business.
Sustainable features in homes used to be something that was just nice to have, but as consumer awareness has grown it's becoming a much strong selling point. People are recognising these features can help them to reduce their bills now and for the long term.
Are you working on anything in particular at the moment?
One of my current projects is West Malling, where we just achieved planning consent for an IRC that will have a mixture of one, two, and three bedroom apartments, plus a selection of three bedroom cottages.
The development has been cleverly designed to make the most of the site and will be an oasis of greenery and open space. We've planned a pond and attractive landscaping all accessed from a central hub where the shared amenities will be positioned.
You can find out more about our latest development at West Malling by clicking here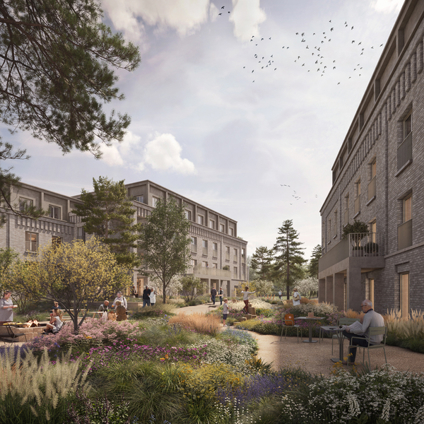 Back to top