Lessons from Abroad: Enriching the UK's IRC Sector with Global Insights
At Retirement Village Group, we're committed to shaping the integrated retirement community (IRC) sector in the UK. We're working hard with ARCO to build awareness and shift public perception away from the idea of stereotypical care homes, and instead towards what IRCs really are: independent communities where retirees live, belong and thrive.
We're committed to maintaining our position as sector leaders through powerful, pioneering initiatives, like our net zero carbon pledge for all new developments, by always learning more, speaking with residents and staying up to date with emerging trends.
Remaining UK sector experts means casting our net for knowledge beyond the British Isles, drawing upon diverse global insights to understand how IRCs are established, perceived and run across the world.
Our groundbreaking Thrive Living collection, a series of net zero carbon, state-of-the-art IRCs, continues to revolutionise later living in the UK. And we are keen to infuse our vision with invaluable experiences from our team members who have worked in the prolific IRC sectors of South Africa and New Zealand.
These markets have a more mature landscape for retirement villages, with New Zealand's retirement village numbers growing 32% in the last 10 years offer over 450 retirement communities and South Africa offering over 1,600 retirement communities. Our focus is to synthesise their insights to bolster awareness and acceptance within the UK.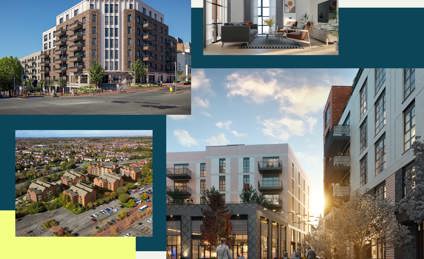 South Africa: integrated retirement communities
Care and support
Karen Rae, our Castle Village General Manager, worked in South Africa's retirement village sector for years before moving to the UK. One of the key features of South Africa's integrated retirement communities that Karen noticed is often lacking in the UK is their three-tiered living approach:
Independent Living
Assisted Living
Frail Care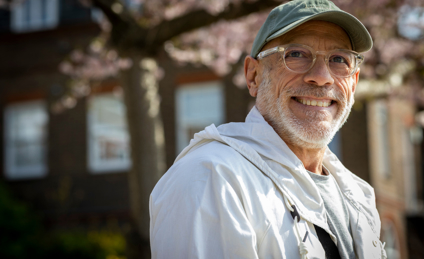 Typically, this is all housed within the same residence to facilitate continuity of care and individualised attention where residents don't have to move once their care needs change.
Tailored care and support is something we proudly offer in our existing communities, where residents can increase their support as they need it. This could be for a short or longer period dependent on their changing needs.
Secure living
Security is another predominant feature in South Africa's IRCs. The robust security infrastructure within their communities ensures peace of mind for retirees. Similarly, many of our residents explain that the security of our communities gives them a sense of safety without compromising their independence. Jean Burnett, a Charters Village resident comments, 
I have the security I need, but also the freedom to come and go as I please.
We've worked to cultivate an environment where residents feel safe and secure, owing to our consistent staff presence and grounds security. Each property in our villages comes with a discreet alarm and 24/7 monitoring. 
Community first
"Central to the success of South African IRCs is a vibrant social environment," explains Kelvin Glen, General Manager of Elmbridge Village and Mayford Grange.
"This is embodied by the principle of 'Ubuntu', the belief in a universal beyond between humanity which, culturally, fosters a deep sense of community and mutual support".
This core cultural principle in South Africa naturally fosters activities, events and initiatives within IRCs that promote companionship and unity, making South Africa's IRCs a magnet for those seeking balance and joy in their retirement years.
This sense of community is something we've championed within the sector for over 40 years. We understand that socialisation and community are intrinsically linked to wellbeing, so we've made sure to cultivate an environment where residents belong and thrive, enjoying a social buzz and sense of community, so they can remain healthy and independent for longer. Kelvin emulates these core principles in his Surrey communities and sees his team as being as much a part of the community as the residents.
Everyone around feels like friends, both residents and staff. It's a good life.
New Zealand: integrated retirement communities
In New Zealand, IRCs are synonymous with an enriched and active lifestyle.
These communities are hubs for various recreational activities such as Lawn bowls, and a myriad of events, making them an appealing lifestyle choice for the recently retired.
"Newly retired people often look forward to downsizing," explains Emma Earle, our Regional Operations Manager who lived and worked in New Zealand.
"They usually couple this with buying a motorhome and spend time travelling for the summer and staying in the village for the winter periods."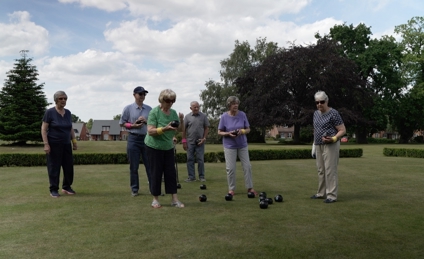 The lock up and leave element affords you so much freedom.
Typically, this is all housed within the same residence to facilitate continuity of care and individualised attention where residents don't have to move once their care needs change.
Tailored care and support is something we proudly offer in our existing communities, where residents can increase their support as they need it. This could be for a short or longer period dependent on their changing needs.
Continuum of care
The holistic approach in New Zealand's IRCs is evident through the progression of care available. Similar to South Africa's model, there are care homes located within the village. This offers a sense of assurance,  and comfort to the residents, knowing that care is there should they need it.
Innovative ownership model
Jack Stirling, Development Manager on our Development team also noted how the ownership dynamics in New Zealand diverge from traditional norms.
Instead of purchasing, residents acquire a licence to occupy Although it may seem unusual, the model is well-regulated, and ensures the timely return of funds, less the deferred management fee , to families when a resident moves on.
With an always person-centric approach, at Retirement Village Group, we try to offer as much financial choice and flexibility as possible to residents, including traditional purchase, renting and part-buy-part-rent options.
Distinctive public perceptions
One of the main discrepancies we've seen for IRCs in the UK compared to overseas is public perception. Insights from our team who've worked on the ground in South Africa and New Zealand's retirement community sector, revealed the varying levels of awareness and acceptance in each country.
South Africa: advanced awareness
In South Africa, the concept of retirement villages is widely accepted and anticipated. Karen notes that they are generally well-received, and people look forward to transitioning to these communities, typically around age 75. Karen and Kelvin agree that the awareness and establishment of retirement communities are significantly more advanced in South Africa compared to the United Kingdom.
However, in South Africa, despite financial models granting developers higher returns, it isn't poorly received as there's a better understanding of the business model, perhaps down to more straightforward and transparent communication on the whole. From this, we understand the importance of financial transparency and clarity when retirees decide to move to build trust.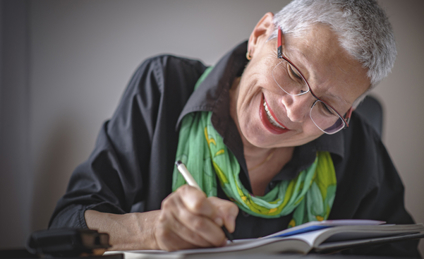 New Zealand: desire-driven decisions
The perspective in New Zealand is overwhelmingly positive, reinforcing integrated retirement communities as hubs of active and enriching lifestyles. The decision to join an IRC here is often driven by the aspiration for a secure and enriched lifestyle, contrasting with the UK's more necessity-driven approach.
This positive perception is likely contributing to New Zealand's notably better penetration rate of 5.5%, compared to the UK's less than 1%.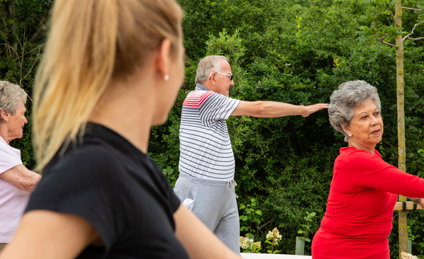 UK: addressing misconceptions
In the UK, the misconceptions around IRCs often lead to an outdated perception that equates them to care homes or perceives them as a last resort for the elderly who can't take care of themselves. These often necessity-driven perceptions underscore the crucial need for educational initiatives to make clear the benefits and purposes of IRCs in the UK.
Our mission at Retirement Village Group is to reshape these perceptions, fostering an understanding that these communities are thriving environments, not just for those in need of care, but for anyone seeking an enriching and secure lifestyle in their later years.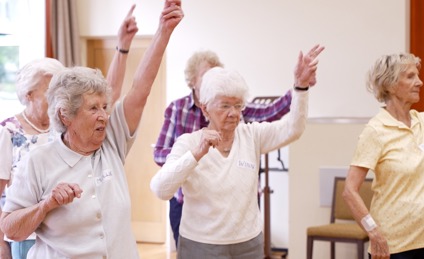 There's a wealth to be learned from the established and well-received IRC sectors in South Africa and New Zealand. The acceptance and positive anticipation surrounding IRCs in these nations underline the necessity for bolstered awareness campaigns and educational initiatives in the UK, aimed at clarifying the enriching lifestyle benefits, security, and holistic care offerings of IRCs, distinguishing them clearly from traditional care homes.
We believe in the transformative potential of our Thrive Living collection to meet and exceed these needs, aligning global insights with pioneering initiatives, to shape a future where choosing an IRC is a proactive step towards a fulfilling and enriched lifestyle, not a reactive necessity.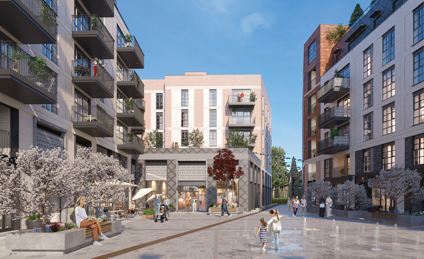 We're working alongside ARCO to drive pivotal shifts and ensure the evolving needs of older individuals are met with innovation, compassion, and excellence. This is how we foster communities where older individuals don't just live, but belong and thrive. For more on the commitment, delve into the ARCO manifesto.
As part of this drive, we're working hard to create 40 new, sustainable IRCs in the next 10 years, and we're looking for landowners who share our vision for the future. If this sounds like you, find out more about partnering with us and our land requirements. You can also reach our development team directly at development@retirementvillages.co.uk.
Back to top