How Have Retirement Trends Changed Over the Past 10 Years?
Copy link
Pensions
To begin with, the state pension age is rising. For years, the age that you could claim your state pension was 65 for men and 60 for women. However, as we have better healthcare facilities and healthier diets and lifestyles, life expectancy has increased. This resulted in the Treasury paying out more in pensions than National Insurance contributions that were paid in.
Women can now claim the state pension from age 65, which is in the process of being increased to 66, before rising again by 2028. Compared to our European and Scandinavian counterparts, we are behind when it comes to retirement ages, working later in our lives.
This data from Lovemoney shows the average retirement age across the world, with South Africans retiring around age 60, many European and Scandinavian countries retire in their early to mid-60's, while South Koreans work well past the official retirement, not slowing down until age 73.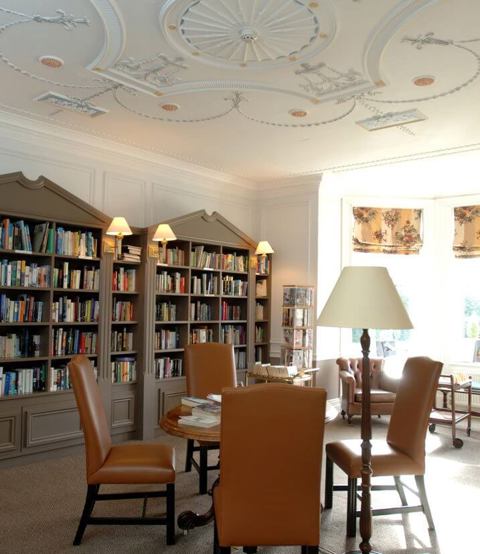 While careers can provide us with a sense of achievement and accomplishment, when the time comes to retire, it's important that we make it a time filled the people, places and activities that we truly cherish. Planning for your dream retirement often starts well before retirement age. Work somewhat aligned with the information above, research from the ONS has shown that the number of people aged over 70 who are still working in the UK, has doubled to almost 500,000.
The survey found that the number of men aged 70 or over and still in full or part time work has increased by 137%, and the increase for women is 131%.
While some of this has been attributed to the changes in state pension age, the reasons for the older generation working later has also been attributed to the benefits of working past retirement age.
A spokesperson for the DWP commented, "As the researchers highlight, there is a growing understanding of the health and social benefits of working later in life. Everyone who wants to work should be able to regardless of their age, and older workers are making a valuable contribution in workplaces across the UK."
Many individuals still working in their 60s, 70s and 80s are doing so through choice, citing reasons that their age and experience give them an advantage over younger colleagues, and because they feel an enormous sense of job satisfaction.
We still have a number of residents living at Retirement Village Group locations that work. This case study details Mr and Mrs Biggs, who both still work full-time in demanding positions.
Volunteering
Previously it wasn't uncommon to see many individuals begin volunteering once they had retired. For instance, many retirees chose to volunteer at primary schools, helping young children to read.
Some of our residents at Avonpark in Wiltshire undertake this activity with a local primary school, Freshwater Primary School,. However, data tells us that the number of people aged 55 and over volunteering has dropped.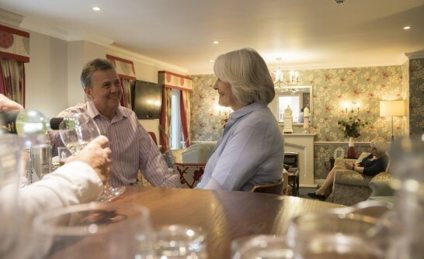 Research from nfpSynergy shows while those aged 65 and over were the second biggest age group to volunteer, coming behind 16-24 year-olds, they had dropped by 1% over the last five years, while the number of 55-64 year-olds volunteering had decreased by 7%.
Of course, these figures could be attributed to the fact that people are choosing to work well into 'retirement' age, or could it be because retirees are spending their golden years exploring new hobbies and interests?
Travelling
Modern retirees expect to be able to travel, and for many it plays a central role in their plans for a dream retirement.
Figures from the Office of National Statistics show individuals aged 65 and over have increase their spending on overseas travel by 37% over the past four years, with a total of £6.2 billion being spent abroad by retirees in 2018.
The annual report from The Association of British Travel in 2018 revealed that individual's aged over 55 are more likely to solo holiday than any other age group, and that one in five people aged over 70 have taken a solo trip. Although the term conjures up images of people travelling alone, they are often group trips and travellers end up making like-minded friends.
Another travel trend revealed is that retirees are more likely to take longer trips than other age group, staying for an average of 6.6 nights, compared to the average of 5.8 nights of other age groups.
This a trend that we see regularly across our retirement villages. The 'lock up and leave' element of retirement village living means that residents are confident that their property is safe and secure while they are away frequently, or for extended periods. An extra benefit is that our weekly cleaning and laundry service means they can look forward to returning to a clean home and fresh bedding.
Property
The way that people purchase a retirement property is changing drastically. While the act of downsizing from large family properties, to smaller, more manageable homes is still relevant, and has been for some time, there are various ways to make this happen.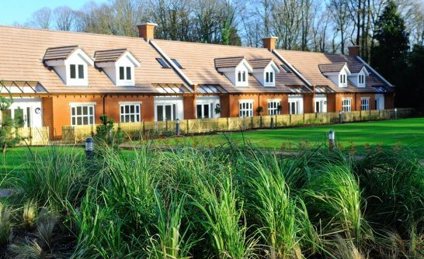 There are a growing number of retirees that are choosing to rent their retirement property. Research from the centre for Ageing Better, reports that the number of people aged 60 and over renting their homes has increased from 254,000 in 2007 to 414,000 in 2018.
We undertook our own survey into this rental trend earlier this year, exploring the reasons why retirees choose to rent, you can learn about our findings in this article.
Your retirement should be a time for you to relish in the parts of your life that truly bring you joy and contentment. At Retirement Villages Group, we enable you to carve an independent, carefree and fulfilling lifestyle in beautiful surroundings, among like-minded people. Each one of our village has its own bespoke personality, to learn more about these wonderful locations, you can view our village page, or  contact us today.
Back to top