RVG CEO, Will Bax, recently authored an article urging Government to shift its perception of old age and focus on wellbeing-centred approaches to social care for the UK's older adults.
As the pioneers of retirement community living in the UK, we have long advocated for a more inclusive and independent style of residential retirement option in this country. Unfortunately, we remain in a state where our government, and often society, draws a strong correlation between old age and vulnerability, which we believe needs to change in order for greater opportunities to arise.
All too often, when reaching retirement age and thinking about what the next chapter of our lives will look like, it's assumed that the options are limited to either remaining in the family home – most likely an empty nest that's proving a financial burden or simply a lot of effort to upkeep – or, a care home facility where you resign yourself to a future of assisted living.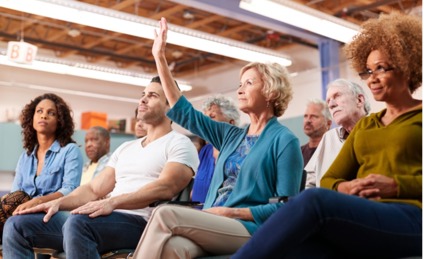 At RVG, we regularly report on the benefits of community based living, with a strong focus on supporting wellbeing and independence. During the recent unprecedented times these benefits have been ever more apparent. Independent households within a wider specialist community, such as our villages, with round-the-clock staff on call, demonstrated significant mental health benefits. Our residents were not stuck in lockdown at home or locked up in a care home for months on end. They benefited from regular human contact and the ability to see relatives when the tougher lockdown measures were eased. A recent study found that 87% of retirement community residents 'never or hardly ever' felt lonely during lockdown.
We also know from our recent survey that more than half of over 70s feel closer to their community now than before the pandemic, which is vital to nurture. The more people feel part of an inclusive community where they're valued and respected, with a sense of purpose, the better the mental and physical health of those individuals.
Retirement communities, such as ours, help to enrich the wider local communities also. Our sense of inclusion and promoting wellbeing extends beyond the boundaries of our villages as we work hard to build strong relationships with local suppliers and groups to make life for our residents and the local community members better. A good example of this is our upcoming development in West Byfleet, Surrey. In addition to building the stylish, high standard of independent living homes we're famous for, we're also creating a new heart to the town of West Byfleet with a public square, public-access library, a gym and new retail outlets.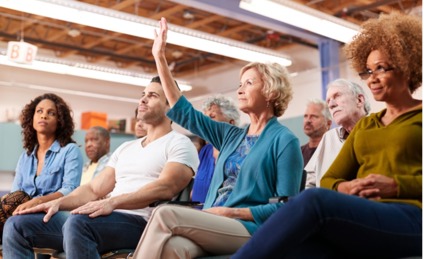 We hope that by leading the way in this considered and sustainable approach to development, it will become the direction of travel for other like-minded developers who share our goal of supporting our retired population to maintain links with society as opposed to isolate them further.
If you'd like to learn more about how retirement community living could benefit you, or a loved one, then please don't hesitate to contact us. We have a wide selection of retirement properties to rent and retirement properties for sale. Even better, come and join us at one of our popular open days and experience community living for yourself.
Back to top