Best Locations to Retire to in the UK: Spotlight on Wiltshire
Copy link
A modern-day retirement is quite different to one that may have taken place in several decades ago. Retirees now are relatively healthier, living longer, and relishing the opportunities that retirement offers including travel adventures, exploring new hobbies and pursuits and getting more heavily involved in their local communities and surroundings.
This makes choosing a location to retire to, more important than ever.
Research released last year from retirement lending firm, Hodge, reported that when it came to looking for a location to retire to, the following considerations were important:
low crime rate
variety of local shops and amenities
selection of pubs and restaurants
access to a beach
low volume of traffic
good phone signal and internet connectivity
an older population in the area
Are some or all of the above on your considerations list?
Below we explore some of the most popular UK locations to retire to, at the same time bearing in mind some of the criteria outlined above. Note, these aren't our choices but a collection of some of the most popular 'hotspots' that regularly sit at the top of a large majority of online features about the UK and places to live and enjoy retirement. The really pleasing news is that some of these locations are also home to some of our favourite villages in the Retirement Villages Group (RVG) portfolio.
If you're undecided about location, our blog this month shines a spotlight on Wiltshire and many of its finer features. It is very rural in so many ways, however, its position in the UK makes it a great point of access. Read more here….
Wiltshire
Overview
A quiet, quaint southern county, Wiltshire offers chocolate box villages, beautiful scenery and a relatively temperate climate.
A landlocked county that neighbours other desirable counties such as Dorset, Hampshire and Oxfordshire, Wiltshire has much to offer when it comes to history, culture and ancient landmarks, not to mention cosy village pubs and high streets with a range of independent restaurants, tea rooms and shops, while larger, busier towns can be accessed easily.
Hobbies and activities
The surroundings support a range of tastes and hobbies. Nearly half of Wiltshire is a designated Area of Outstanding Natural Beauty. This can be explored by foot via the 8,200 walking trails on self-guided walks, or with a local walking tour company, or on wheels using the Wiltshire cycleways.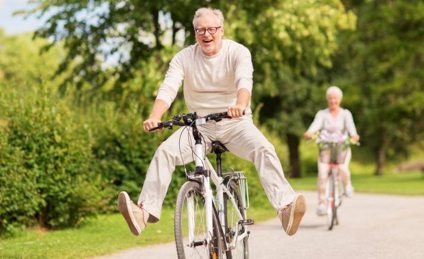 History
Wiltshire is steeped in history, having played host to the Romans, Normans and Saxons, and of course the Druids, responsible for prehistoric monument, Stonehenge, which is now listed as a UNESCO World Heritage Site alongside Avebury. Not only do these sites offer a cultural landscape to be enjoyed, but also play host to a variety of flora, fauna and wildlife.
From prehistoric 'architecture' to historic stately homes, Wiltshire is home to many beautiful buildings and sweeping landscaped gardens. A National Trust site, Stourhead stately home and 18th-century garden are not to be missed while Wilton House provides an opportunity to explore a beautiful home, woodlands and water gardens plus a film set, with the home being used in period shows such as Pride and Prejudice and Sense and Sensibility.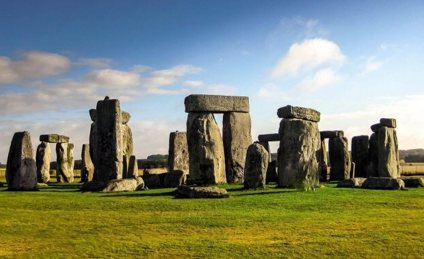 One of the most iconic landmarks in Wiltshire is Salisbury Cathedral, a medieval building, eight miles from Stonehenge. The cathedral plays home to one of the four 1215 Magna Carta's. Visitors can learn about this document, book onto one of the many tours or enjoy The Bell Tower Tearooms.
Fun for grandchildren
Of course, the grandchildren can accompany you on walks, cycle rides and exploring local landmarks and places of interest, but there is plenty to do should their patience with these activities run thin.
Salisbury Cathedral often run children and family events over school holidays, and during the festive season, the Christmas service often includes a visit from a real donkey. The Salisbury Museum brings history to life for little ones with interactive sessions, living history days and an annual archaeology festival that takes place in the summer.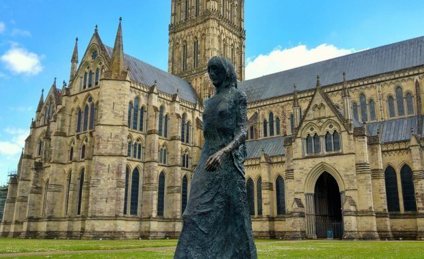 The county caters for the younger generations too. Longleat is one of Wilshire's most popular family attractions, Choldertons Rare Breeds Farm lets children stroke and feed animals, and Studley Grange gives little ones a chance to turn their hand at butterfly spotting.
Access and travel links
When it comes to Wiltshire rail network, the county is well connected, boasting 14 train stations and two operators, Great Western Railway and South Western Railway. Many of the towns within Wiltshire can be accessed by train, while larger cities and regions such as London (Paddington and Waterloo), Cardiff, the New Forest, Exeter, Portsmouth, Oxford, the Midlands and the North of England can also be easily reached.
Via train, London can be reached within 90 mins. You can take a look at all of the train services on the Connecting Wiltshire website.
The county can be easily accessed using motorways too, and there is a good road network across Wiltshire, making travelling to landmarks, attractions and places of interest a simple task. Some of the smaller villages play host to winding country lanes and that may prove tricky to navigate in places.
There are also a number of community transport schemes in many parts of Wiltshire for those who do not own their own vehicle or find public transport challenging. You can learn more about these schemes on the Wiltshire Community Transport website.
Avonpark Retirement Village
Our own Avonpark Village is located in Wiltshire, an established retirement community set into grounds that overlook the stunning Avon Valley. Located within a designated Area of Outstanding Natural Beauty, the retirement community is surrounded by beautiful countryside and close to the river Avon.

The A36 that leads on to A4, M4 and M3 can be easily accessed from the village, while the two closest train stations are Freshford and Avoncliff.

The village is close to the spa town of Bath, while Bristol, Swindon, Marlborough and Salisbury can all be accessed with ease, all offering various amenities and independent shops and businesses. Within the local area, residents are spoilt for choice when it comes to local restaurants and eateries, such as The Inn at Freshford and The Seven Stars. However, many of our residents choose to dine at our onsite restaurant found in the central clubhouse, or with friends and family in their private homes.

Alongside the restaurant, the clubhouse also houses a lounge, bar, conservatory and a well-stocked library, while the sun terrace affords breath-taking views across the valley. The central clubhouse is often the location for hobby and special interest groups.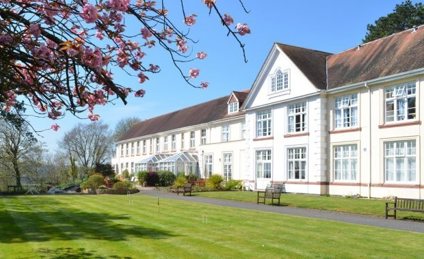 The village offers a range of flexible tenure options including rental options and shared ownership.
Discover Avonpark Village
Back to top