We're all about people here at Retirement Villages – proud of the friendly, welcoming community created by our staff and residents alike. Our team is made up of a diverse group of exceptionally skilled people who not only do their jobs with passion, but love what they do too.

It's no exaggeration to say that our staff are the stars of our villages – working hard every day to build strong relationships with our residents and generally make life here the best it can be. A perfect example is John Debenham, our Cedars Village Grounds Maintenance Assistant, who could never have predicted how the next chapter of his life would take shape when he was made redundant at 62.

Although he was close to the age he'd always thought he'd retire, John was keen to keep busy – and when he came across an opening for a role at Cedars Village, he went for it and got the job. It was the perfect opportunity to pursue his love of the outdoors as part of a thriving community.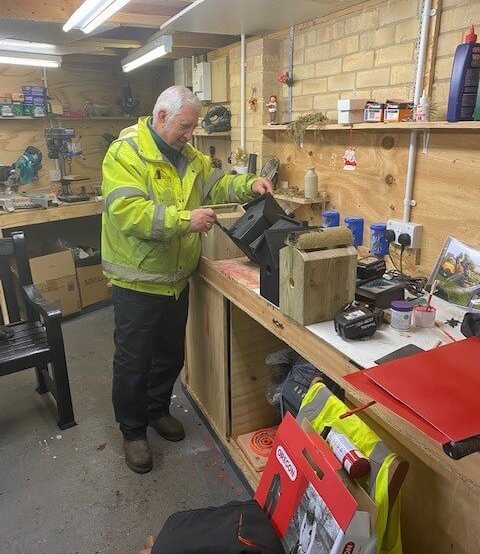 Now, 16 years later, John has gone from working three days a week to having a full-time role here at Cedars Village. When he's not maintaining lawns, cutting back trees and generally keeping our 22 acres of land in great condition, he loves spending time with his two teenage grandchildren – whether that's playing football or making models.

John brings that sense of creativity and ingenuity to the grounds every day, where he not only keeps our gardens and outdoor areas in shape, but also goes above and beyond for the people who use them. Whether it's a friendly chat or even a bespoke item to enrich someone's hobby, John is always happy to oblige – it's what's seen him become such a pillar of our community over the past 16 years.
When Retirement Villages CEO, Will Bax, brought four bird boxes to Cedars Village, John saw how much the residents loved them and offered to make more straight away. Having already made one for his granddaughter, he knew exactly what to do! And now his bird boxes are scattered around the grounds, with some community members even having asked him to make them their own. If that wasn't enough, John has also turned his hand to creating props, including a horse and carriage for use in the resident pantomime in December.

John can often be found talking to residents in the grounds – many will even bring him out a cup of tea so they can stop by for a catch up as he works. At the request of a resident, he recently made a raised bed so she could grow her own veg, and needless to say, she was delighted with the result.

Loved by our resident community almost as much as he loves doing what he does here at Cedars Village, John is just one of the dedicated team that makes living here feel so special.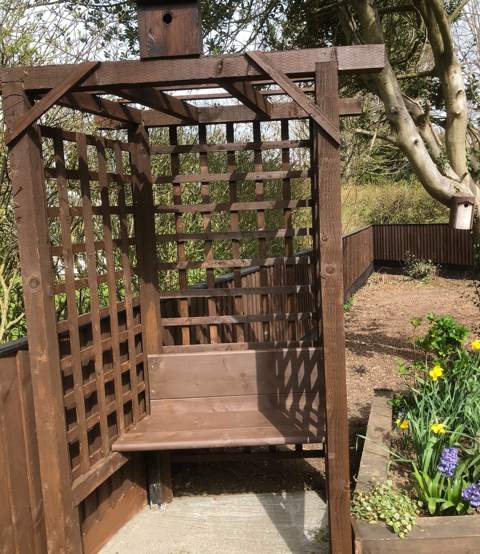 Back to top